°o° --------------------- °o°
With the excitement of the new Star Wars teaser trailer for Episode VII we decide in this episode that it's finally time to watch the original Star Wars trilogy! We decided that within the next 2 weeks we will all start by watching 'Episode IV: A New Hope'. During the podcast we express some of our concerns going into this regarding disappointment. Have you seen these movies? Did you like them and do you think they hold up from when you first saw them? Do you have any suggestions for us before we dive in? Leave your comments below.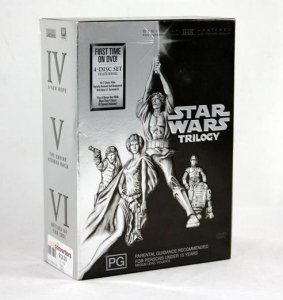 If you haven't seen the new teaser trailer, check it out below:
How about that tri-saber, huh? What are your thoughts on it? In the episode we pose the question, how do you feel about stories told from alternate character's perspectives. Do you like that or has Wicked spawned a bunch of copycats?
Remember that our holiday giveaway is underway! If you haven't yet read the details, click the following link to go to that post: 
Podketeers Holiday Giveaway 2014
. Speaking of holiday season, our friends Marsha and Robertino's Toy Drive is still going on every Friday and Sunday from 5-7pm in the picnic area of Disneyland. The toy drive will help benefit Health Bridge Children's Hospital. of Orange. If you would like to get in contact with them for more info you can do so on Instagram. Marsha is
@evil_queen
and Robertino is
@captain_awesome82
. Please note that toys must be in their original packaging and may not be wrapped.  If you head on down, tell them Podketeers sent you and it may bring a smile to their face! 🙂 (Click the image to see a larger version).