°o° --------------------- °o°
Last week a new 'Guardians of the Galaxy: Mission Breakout' comic series was kicked off to help bring the new attraction at Disney California Adventure into the Marvel canon. The cover that we posted on Instagram (shown below) was a variant cover created by Brian Crosby (he did a quick Spiderman sketch for Heyzen last year at the release of the 'Disney Kingdoms Haunted Mansion' signing at Pop Comics in Anaheim last year (video below). The reason that cover was not available at local comic shops is because it will be exclusive to the parks! As of this post we don't have an exact release date but we will post something about it once it is released.
We'll be giving away a copy of the 'Guardians of the Galaxy: Mission Breakout' #1 very soon! We're still trying to figure out how to give it away so keep an eye out on our social media accounts for details on a chance to win!
The short film that Heyzen had been working on is finally complete. The short film was primarily for internal purposes and it parodied Star Wars scenes to helped talk about some of the things encountered within the different departments on a daily basis. Although we can post the entire film, here is a screenshot from the film: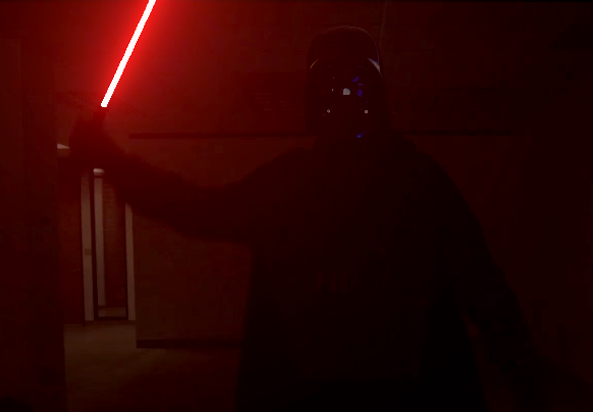 The popcorn maker is literally shaped like the Death Star! If you would like to check it out (or purchase one) we've included a link below using our special Amazon link!
A Star-Lord meet and greet is now available at Walt Disney World but the kicker? Baby Groot! Although slightly rigid the small animatronic is kind of adorable. Hopefully a new version will help him move with a bit more  fluidity.
What do you think? Would you go stand in line to meet Star-Lord and Baby Groot? Let us know in the comments section below!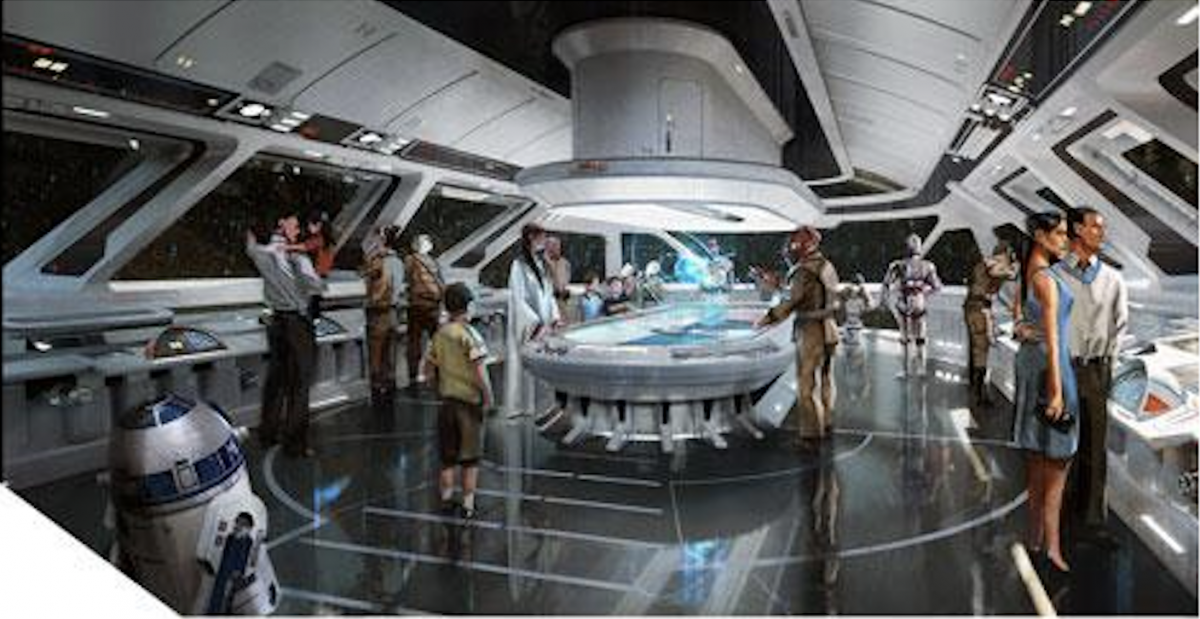 Last month Disney started surveying guests about a possible new resort at Walt Disney World; the theme: Star Wars. An external survey company was used to show off concept art and talk about the possibility of the new resort including sharing some details about what might be experienced at the all-inclusive resort. One of the experiences sounds much like you could be part of an ARG which is pretty cool. Including the (possible) ARG aspect, here are some of the things you can expect:
An opportunity to experience a 2-day story set in a Star Wars Universe while surrounded in a continuous, story-driven entertainment experience which would unfold over the course of your stay.
Personal interaction with Star Wars characters, live performers through the star ship
Your choice to observe or be a part of the action
The all-inclusive resort itself will feature:
All meals (buffet breakfast, lunch, and signature dining
Featured dinner shows and other entertainment
Exclusive park admission to Hollywood Studios to visit the new Star Wars themed land set to open in 2019.
Rooms can accommodate up to 4 people and will feature an "interactive view"
On-board cantina
Droid butlers and more!
As far a pricing goes, it looks like it will be between $900 and $1000 per guest.
The fact that concept art was being used generally means that something is getting close to becoming reality but without an official announcement we'll just have to wait and see.
What do you think so far? Is this something that feels "worth it" at the possible price point? Let us know down below.