Welcome to the Teamboat Willie page!
Teamboat Willie is the official charity team of the Podketeers Podcast. Our name pays tribute to one of our favorite Mickey Mouse cartoons: Steamboat Willie. Our goal is make a positive impact in this world through charity events and volunteer initiatives. Since its inauguration, Teamboat Willie has raised thousands of dollars to benefit charities in the Southern California area. This page will serve as a hub for the events that we will be participating in and a link to our fundraising pages for charities that we would like to help.
"You must be the change you wish to see in the world."   – Mahatma Gandhi.
If you have any questions, send us message on any of our social channels (links below) or send us a message using our Contact page.
From the bottom of our hearts, we would like to thank you for your support!
-Podketeers
Helping the magic makers
The theme park and hospitality industries have taken a huge hit due to the pandemic leaving thousands without work, homes or food.
For years, Cast Members and theme park employees have provided us with amazing experiences and magical moments that we'll carry with us for the rest of our lives. This food drive is our way of trying to provide a little bit of magic for all of them. Contributing as little as $1 can help provide the equivalent of 3 meals for someone.
As we enter the holiday season, let's work together to spread the word about our fundraiser and let's help as many cast members, theme park employees and hospitality workers as possible.
LET'S DO THIS!
Let's help the children!
We are excited to announce that we'll be participating in the first ever Virtual CHOC Walk to benefit the Children's Hospital of Orange County!
or the first time, this year's walk will be a virtual experience! Even though this year has been a less than optimal we still want to do what we can to help the children at CHOC!
You can make a difference by making a donation using the link below or by joining our team to help raise money! Our current goal is to raise $1000. We would also like to encourage you to share our donation link as we work towards building a better future.
Together we can MAKE A DIFFERENCE! Thank you for your support!
LET'S DO THIS!

Purchase a Teamboat Willie Enamel Pin!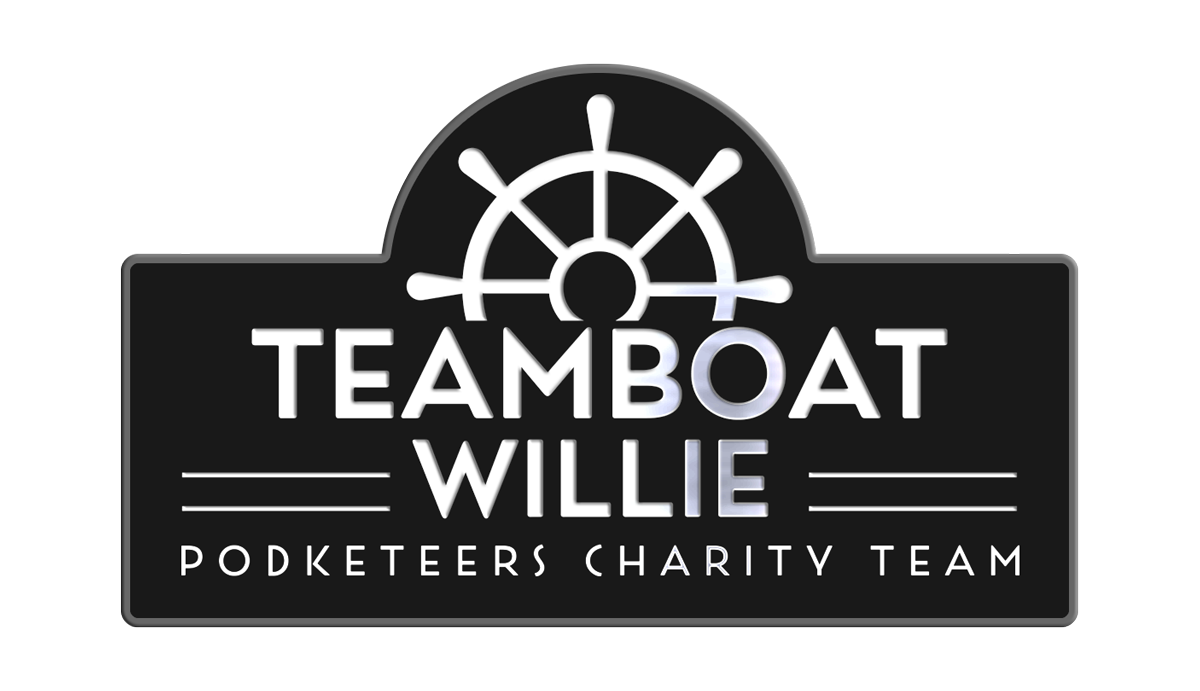 Help support our fundraising efforts by purchasing one of these elegant 1.5 inch enamel pins that proudly display the Teamboat Willie logo! A portion of the proceeds from the sale of these pins will go towards our team fundraising goal for the CHOCWalk on August  26, 2018.
Pins will be available for shipping the week of August 20, 2018 or can be hand-delivered to you the morning of the CHOC Walk at Disneyland.

Represent Teamboat Willie with our official team gear as we work to raise funds to help some amazing organizations and charities!
Events attended:
CHOC Walk (8/27/17)

Walk for Hope (11/5/17)

CHOC Walk (8/26/18)

Walk for Hope (11/4/18)

CHOC Walk (8/11/19)

Walk for Hope (11/3/19)

Walk for Hope (10/4/20)

CHOC Walk 2020
Total raised:
 $11,615
[Cumulative total last updated 10/7/20]