In episode 38 we talked about the Arizona Diamondbacks' latest indulgent creation, the Churro Dog. The Churro Dog is great because it offers a long maple bar donut that is split in half (like a hot dog) filled with a churro, topped with frozen yogurt, whipped cream with caramel and chocolate drizzle.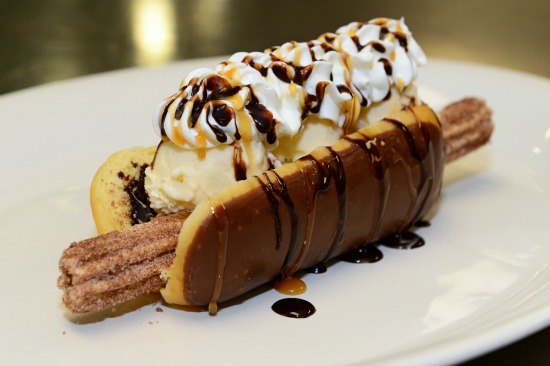 Seem fantastic? Heyzen thought so but Mario and Javier said it was missing some kind of meaty substance. People know about our love for bacon and when the following news broke we got many messages and tags about this. Enter the dessert tentatively called the "Krispy Kreme Donut Dog".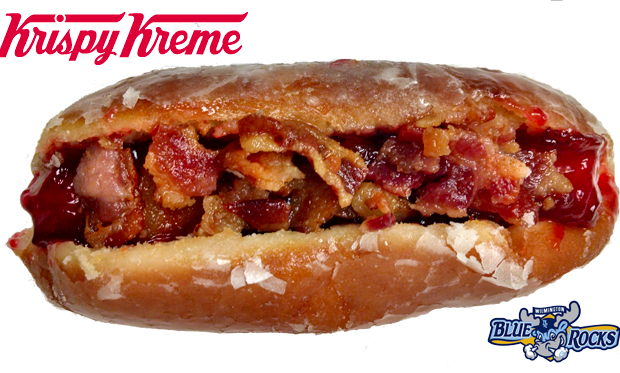 This piece of art was created by the Wilmington Bluerocks (a minor league affiliate of the Kansas City Royals). This tasty treat is raspberry jelly with a bunch of bacon on top of it all sandwhiched in between two glazed donuts. The Bluerocks are even taking suggestions for a name via their Twitter account. If you wanna drop any suggestions send a tweet to @WilmBlueRocks.
Which of these two desserts would you prefer? Leave a comment down below.