Ok, so I don't play very many games but Disney Infinity is ridiculous amounts of fun. In general, I love the photo realism in many of the titles that are currently available but some are a little too real and with 2 young boys some of the gore is a little hard to swallow. Enter Disney Infinity. If you're a Marvel fan (especially of the Avengers) you'll probably be just as excited as I was when I saw the trailer for the new characters coming this Fall! Check this out:
Iron Man people! I get to play as Iron Man! I mean… my kids get to play as Iron Man. 🙂 So why Disney Infinity? Well, I won't get too much into reviewing the game because there are already tons of places with people far more qualified that I to review the game but I will give you a brief intro.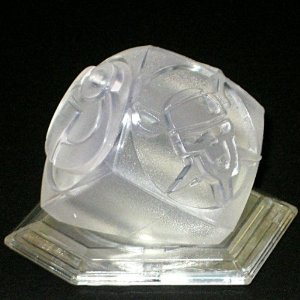 Disney Infinity is a little bit Skylanders mixed with a dash of Minecraft. Infinity allows two playing modes the "Toy Box" mode or a world that corresponds to your chosen "play set" piece. Play set pieces are crystal like objects (that get placed on the Infinity game board) with some representation of the world you want to play in. The included piece allows you to play in 3 different worlds: Monsters University, Pirates of the Caribbean or Metroville (from the Incredibles). The starter kit also includes Sully, Captain Jack Sparrow and Mr. Incredible. You can't play with characters in worlds that they don't belong in (i.e. you can't use Jack Sparrow inside of Monsters University) but you can mix them all in "Toy Box" mode. (Side note: I'm hoping that the new play set world piece for the Avengers will allow you play as any of the Avengers characters because It's been a little disappointing that some characters like Wreck-It-Ralph and Venelope can only be used in Toy Box mode due to no set world being released). With that said, although the general game play is really fun while trying to complete set missions, I feel that Toy Box mode offers the most creative value especially for a younger audience.
Toy Box mode starts as a clean slate. You get to design a world any way that you want. The reason I feel this is the most valuable part is because it makes you use your critical thinking skills more than if you were just playing the game. It's one thing to figure out what you have to do to achieve a goal but it can be far more challenging to figure out what you want people to do to achieve the set goal. Once you get past the excitement of placing a castle, some pavement and some bushes down in your world, the real fun begins when you begin to plan your structures and the physics behind how they interact.
I would definitely recommend this game for a younger crowd simply on the principal that it forces you to think a little differently about how you're playing. As far as the Avengers characters are concerned… sign me up for Iron Man!
By the way, if you were thinking about buying Disney Infinity, a game console or something else on Amazon. consider clicking through and purchasing using one of my affiliate links below. Doing so will give me a modest commission to help me offset some of my website costs. 🙂
Do you play Disney Infinity? What's your favorite part of playing? Are you considering buying it? Leave your comments down below or on the Facebook post. Till next time!