The Disneyland resort released it's official app today and we'll start by saying that it looks really great! The app is very similar to the Walt Disney World 'My Experience' app. Here is part of the description of new app in the Google Play store:
Check Wait Times: See attraction wait times for Disneyland Park and Disney California Adventure Park at a glance.
Skip the Ticket Lines: Buy park tickets* with the app and show your barcode at the gate for admission when you first get to the park! No ticket booth lines to stand in or e-tickets to print out.
Exploring Made Easy: Find what you're looking for quickly with GPS-enabled maps that show your location and the attractions, restaurants, shops and more near you.
A Must-Have for Passholders: Link your passes to view blockout calendars and expiration dates. Show your digital pass barcode at the gate for admission when you arrive
Locate Favorite Characters: Get those autograph books ready! You'll magically know when and where Disney Characters are appearing in the parks.
The Details You Need: See park hours, schedules, accessibility information and descriptions for attractions, dining, entertainment and more.
There are plenty of "wait time" apps on both Android/iOS devices but this may be the most accurate since it's being updated by the park itself.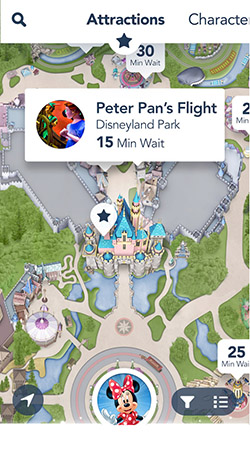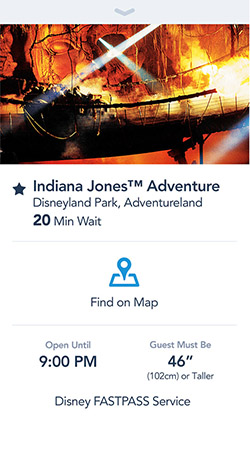 Other features not mentioned in the app description include:
Locating the nearest restroom is
Finding PhotoPass locations
Entertainment locations/time (shows, parades, etc)
Events and Tours
Guest services
Another great feature is the ability to scan your annual pass and create a virtual barcode. You can do that by either scanning the barcode on the back of your annual pass or by typing in the numbers.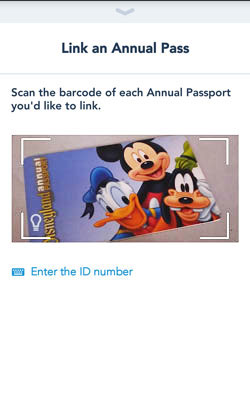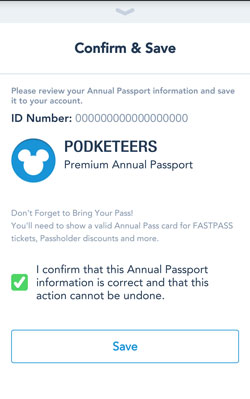 At the moment it looks like this may be a feature simply for entering the parks since getting a FastPass will still require your physical AP. This may also be a setup for FastPass+ in the future. Maybe an announcement at D23? 😉
Using the app requires you to sign-in but if you already have a Disney account somewhere (like for the Disney Movies app) you can use that same login info. The app seems to have a timeout (we're estimating between 15-30 minutes) that requires you to enter your password when relaunching it which can get a little annoying but considering your AP info is saved in the app we can understand why that may be a safety feature.
The app is free and definitely worth taking a look at it even if you don't frequent the Disneyland resort. To download the app, you can either search 'Disneyland' in either the Google Play Store or the iTunes App Store or lick on the links below:
Android: https://play.google.com/store/apps/details?id=com.disney.wdpro.dlr&hl=en
iOS: https://itunes.apple.com/us/app/disneyland/id1022164656?mt=8