°o° --------------------- °o°
Although visually the The BFG may have been stunning on screen, the numbers at the box office did not reflect that. Steven Spielberg's latest film for Disney was based on a book by Roald Dahl and cost about $140 million to make. During its opening weekend run, the film only pulled in about $65 million domestically but it's not a complete disaster considering that it brought in over $90 million worldwide. Can poor marketing be the reason that this movie didn't do well? Have you seen the BFG? If you read the book, how did the movie compare? Leave your comments down below.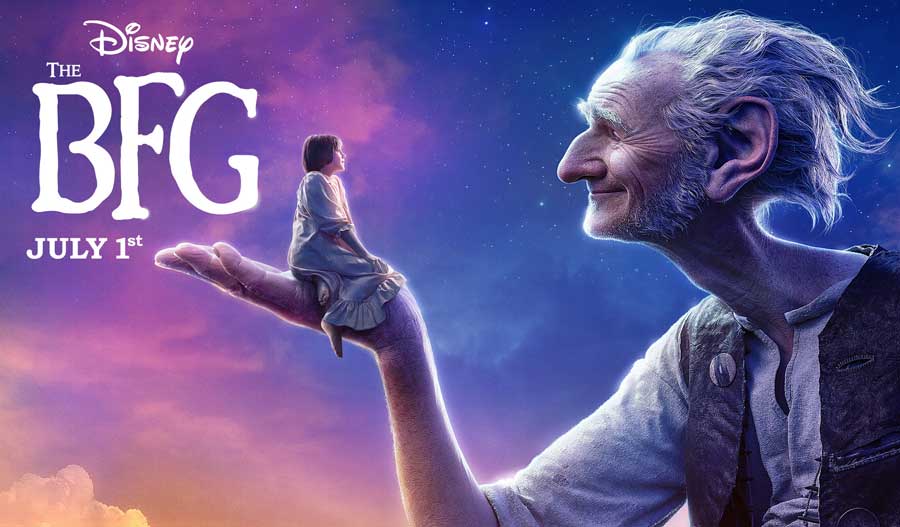 Wreck-It Ralph 2 was officially announced via Facebook Live video with co-directors Rich Moore and Phil Johnston. The video also included a cameo from Ralph, himself, John C. Reilly. We tried to embed the video but Facebook's code wouldn't display it. If you'd like to see the announcement video, click the link below:
https://www.facebook.com/Disney/videos/10153760073335954/
We've also included a tweet that shows Ralph wrecking the crane game in Crossy Road.
Due to the release of Wreck-It Ralph the film Gigantic (directed by Nathan Greno) based on the 'Jack and the Beanstalk' movie was pushed to later in the year. Gigantic's original release date was set for March 9, 2018 but now that Ralph has been given that spot, Gigantic  will now be released on November 21, 2018.
Star Wars fans that play the Lego games of the same franchise had a couple of surprise characters in the 'Lego Star Wars: The Force Awakens' game. The characters are the president of LucasFilm, Kathleen Kennedy and director, J.J. Abrams. Check out the video below: