°o° --------------------- °o°
What a week. Mimosas were this week's drink of choice as we got together to record really early in the morning. Anyhow, the video below is the one that we talk about regarding the Police officer singing Taylor Swift's "Shake It Off" (this is the whole video not the short version). Take a look if you haven't seen it and leave a comment below letting us know if you feel this is fake or not:
https://www.youtube.com/watch?v=WH_Vod6aLqg
Here's the video of the sugar difference between the sugar content in Coke and Coke Zero:
https://www.youtube.com/watch?v=YU4-JPnCb5I
Some of the known "uses" of (regular) Coke are said to be:
A laundry stain remover  (due to the carbonic and phosphoric acid)
A window cleaner (due to the citric acid)
Pain neutralizer for jelly-fish and bee stings
Rust remover
Odor remover if you get sprayed by a skunk
Remove toilet stains (as mentioned in the episode)
Paint remover
Battery corrosion cleaner (as mentioned in the episode)
Loosen tight bolts
Remove blood stains (as mentioned in the episode)
Some of these seem really far-fetched. Have you or anyone you know tried any of them? If so, let us know below.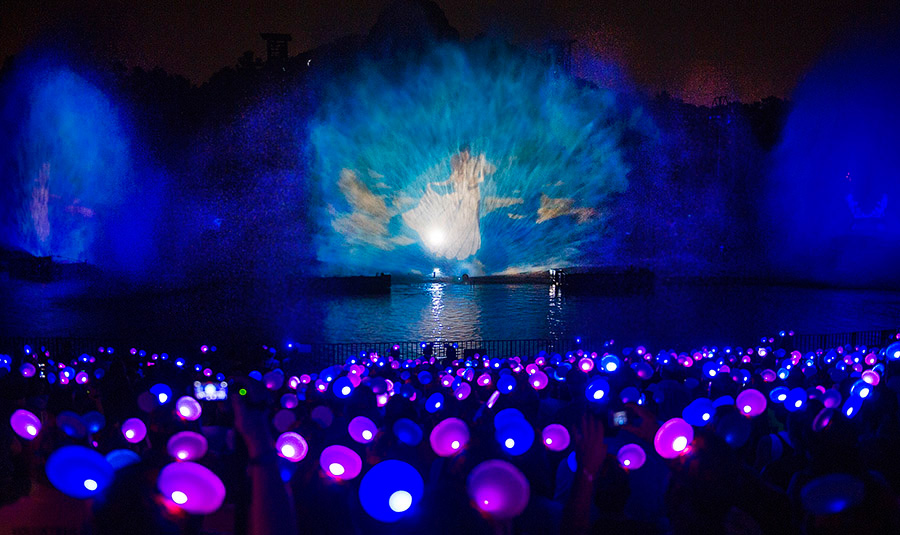 Early last year Disney introduced a set of "Glow with the Show" Mickey ears that would light up as part of World of Color (the capability was also added to Fantasmic!). Late in 2014 it was announced that Disney would rebrand the Mickey Ears, the Glowing Mickey gloves and the magic wand to a product line called "Made with Magic" (there is also a Minnie headband that is part of the product line).  The 60th Anniversary appears to be getting a techy upgrade and it appears that the Made with Magic products will play a major role in the festivities as it looks like they will work with the upcoming Anaheim version of the Paint the Night parade, possibly the new fireworks show, World of Color, Fantamic!, etc. What do you think about the glow products? They've been around for a while now so have you seen them in action? Do you think they add to the experience of the show or create a distraction? Leave your thoughts below. 
Also, if you plan on heading to Disneyland, don't have a pass and live in Southern California, here is the discount tickets link that we spoke of:
SoCal Residents: 2 and 3-Day Ticket Offer in Time for Frozen Fun at Disney California Adventure Park 
—
Quick note: In this episode I inaccurately attributed the Paint the Night Parade to Tokyo Disney when in fact it is at Hong Kong Disney. I apologize for that mistake.