°o° --------------------- °o°
The ice cream that Mario made for this episode tasted great and gave Ben and Jerry's a run for their money! Just kidding, but it did taste great! Also, as we stated in the episode, please don't give this to kids considering that it does have beer. We know that some of the alcohol will evaporate due to the high temperature but to be safe please don't give this to kids. Here is the recipe:
Ice Cream Is A Wish Your Hog Makes
6 egg yolks
3/4 cup of sugar
1/2 teaspoon of salt
1 pint of heavy whipping cream
8 ounces of Belching Beaver Peanut Butter Milk Stout
Candied bacon (amount of your liking. See Heyzen for recipe.)
Mix egg yolks, sugar, and salt with a whisk into a saucepan on the stove at a low heat. Whisk until mixture is thick like a custard then add the whipping cream. Whisk frequently until temperature is at 180. Do not allow mix to boil. Pour mix into a bowl and stir in the Milk Stout. Place bowl in ice water to get the temperature down to 70 degrees, saran wrap it and leave it in the fridge overnight. Pour mix into an ice cream maker for 25 minutes and add the chopped up bacon bits about half way through. Ready to eat or can be chilled a bit longer. Enjoy!
If you want to make the candied bacon that we made for this ice cream, here is that recipe:
Candied Bacon
Note: this recipe will coat approximately 8-10 strips of bacon depending on how generous you are with your application.
Thick-cut bacon (8-10 strips)
1 1/2 cups of brown sugar
5 TBS of cayenne pepper powder
3 TBS teaspoon of chipotle
2 TBS black pepper
Pre-heat your oven to 350 degrees. Take a mixing bowl and mix all your dry ingredients well to make your rub. Line 2 cookie sheets with aluminum foil (for easy clean up) and lay out your bacon on these cookie sheets. Apply "generous" amounts of your dry rub mixture to each strip of bacon. Don't worry about the other side, the mixture will glaze the top as it  melts and should coat each piece very well. Once all pieces have been coated with the dry rub, place cookie sheets in your oven for 10-15 minutes depending on how crispy you want your bacon. Remove and let the bacon sit for about 5 minutes so that the glaze hardens prior to eating. Plus you'll burn your tongue. :p Enjoy!
If you give either of these recipes a try, please post a picture then tag us and use the hashtag #IListenToPodketeers!
—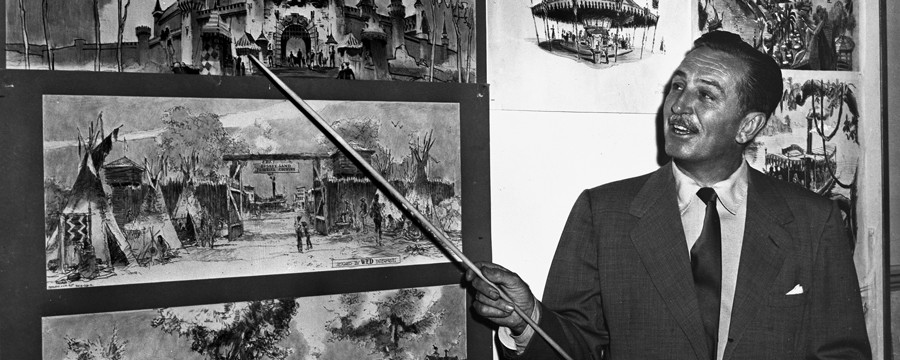 'Wednesdays with Walt' at the Opera House (where Great Moments with Mr. Lincoln is) will be running through July 22, 2015. There are two show types, "65-minute" and "45-minute". The start times are as follows:
65-minute shows: 4:30pm, 6:00pm and 7:30pm on event date
45-minute shows: 5:00pm, 6:00pm and 7:00pm on event date
As with all shows and events at the Disneyland Resort, schedules are subject to change, however, here is the general schedule:
February 18, 2015 – Academy Award-Winning Short Films
February 25, 2015 – "Tricks of Our Trade"
March 4, 2015 – "Where Do the Stories Come From?"
March 11, 2015 – "I Captured the King of the Leprechauns"
March 18, 2015 – "The Fourth Anniversary Show"
March 25, 2015 – "More About the Silly Symphonies"
April 1, 2015 – "Dumbo"
April 8, 2015 – "An Adventure in the Magic Kingdom"
April 15, 2015 – "The Golden Horseshoe Revue"
April 22, 2015 – "Disneyland Goes to the World's Fair"
April 29, 2015 – "An Adventure in Color/Mathmagicland"
May 6, 2015 – "Disneyland Showtime"
May 13, 2015 – "From the Pirates of the Caribbean to the World of Tomorrow"
May 20, 2015 – A Goofy Celebration
May 27, 2015 – "Backstage Party"
June 3, 2015 – "Man and the Moon"
June 10, 2015 – "Prairie & Seal Island"
June 17, 2015 – "Davy Crockett Goes to Congress"
June 24, 2015 – "Zorro: The Postponed Wedding"
July 1, 2015 – "Disneyland, USA"
July 8, 2015 – "A Progress Report" & "A Further Report on Disneyland"
July 15, 2015 – Highlights from "Dateline Disneyland"
July 22, 2015 – "Disneyland 10th Anniversary Show"
On the podcast we incorrectly mentioned that this was first-come-first-served, however, you need to get a wrist band to attend. Here is the the info on wristband distribution (as posted on the Disneyland website):
Registration and Experience Details
Passholders can register for a day's screening beginning at noon by presenting their valid Annual Passport to a Cast Member at the Opera House. Guests will choose their preferred show time—subject to availability—and will receive a wristband corresponding to the show selected. Wristbands are valid only for the assigned screening time.
The Opera House will open to registered Annual Passholders with valid event wristbands 30 minutes prior to the start of each screening. It will remain open until the show time or until the theater has reached capacity, whichever occurs first. Once the presentation has begun, late arrivals will not be accommodated.
Please note: A photo ID may be required upon registration.
Event Registration and Wristband Distribution
Registration and wristband distribution for each day's event will begin at noon on the day of the event at the Main Street, U.S.A. Opera House—home to Great Moments with Mr. Lincoln—in Disneyland Park.
Registration and distribution of event wristbands will continue while event wristband supplies last. Space is limited.
Each participating Annual Passholder must present their active Annual Passport to the event Cast Member to check event availability and to register and receive an event wristband. Photo ID may be required.
Registration must be completed in person at the Main Street, U.S.A. Opera House on the day of the event only—no phone reservations or other registration will be accepted.
This is an all-ages event. However, all participating Guests ages 3 and older must be valid Annual Passholders on the day of the event. Children under 3 may attend the screening as long as there is space available and they receive an event wristband during the registration process.
It is recommended that all members of your party register together to help ensure that everyone receives an event wristband.
Wristbands
Once an Annual Passholder has presented a valid Annual Passport and event availability has been confirmed, the Annual Passholder will be registered for one (1) show time on that event day and will receive an event wristband for that designated screening.
Event wristbands are required for admission to the designated screening. Wristbands are only valid for the assigned show time on the event day for which it is issued.
Registration and distribution of event wristbands are based on availability and capacity. Space is limited.
Due to limited capacity in the theater, wristbands do not guarantee seating and seating will be based on availability.
Wristbands may not be sold or transferred for commercial purposes and have no cash value.
For more information on these events, you can contact the Annual Passport Member Services team at (714) 781-7277.
Are you interested in these viewings or have you been to one? Leave a comment and tell us about your experience.
—
So, Jared Leto as the new Joker. In general the internet is not receiving this new Joker look very well. Even Jack Nicholson (who played the supervillian opposite of Michael Keaton in 1989) posted a video showing how he felt about the Joker's new look.
Why is Jack reacting that way? Because of this tweet by David Ayer:
The Suicide Squad wishes you a Happy Anniversary Mr. J! #Joker75 #SuicideSquad @WarnerBrosEnt @DCComics pic.twitter.com/LZXz0x947Q

— David Ayer (@DavidAyerMovies) April 25, 2015
What do you think of the Joker's new look? Leave a comment below.