°o° --------------------- °o°
The 24-hour 60th Anniversary kick off started off with a bang when tons of people crowded into Main Street, USA to start the celebration. Media was present as people stood waiting for the rope to drop marking that the day had officially begun.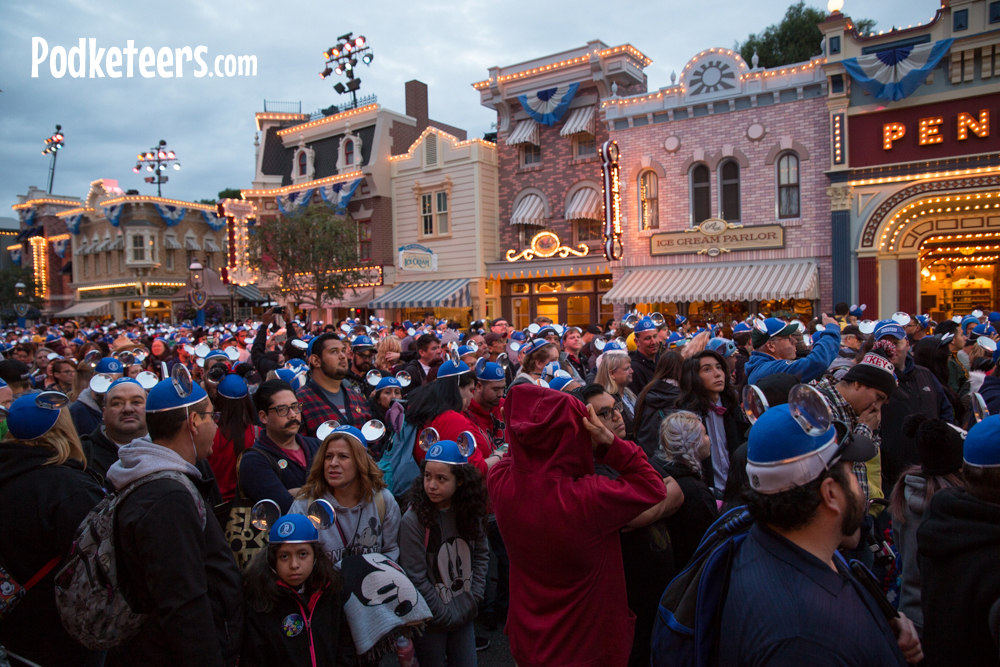 The crowds promptly made their way towards the "clocks" held by cast members to get a picture to show that you were part of the event as seen below in the picture of Heyzen and his wife, Lynette.
Despite the challenges of the day, Heyzen says he still enjoyed himself. To top it all off, the new Disneyland Forever fireworks show and the new Paint the Night parade both kicked off on this day. Although Heyzen didn't get to watch them the first time around (he talks about it in the episode) he did get to experience the encore. Below are videos that we found on YouTube of both the parade and the new fireworks show.
What do you think? Were you at the 24-hour day? Have you recuperated yet? What did Heyzen do wrong, if anything? Leave your thoughts down below.