°o° --------------------- °o°
°o° --------------------- °o°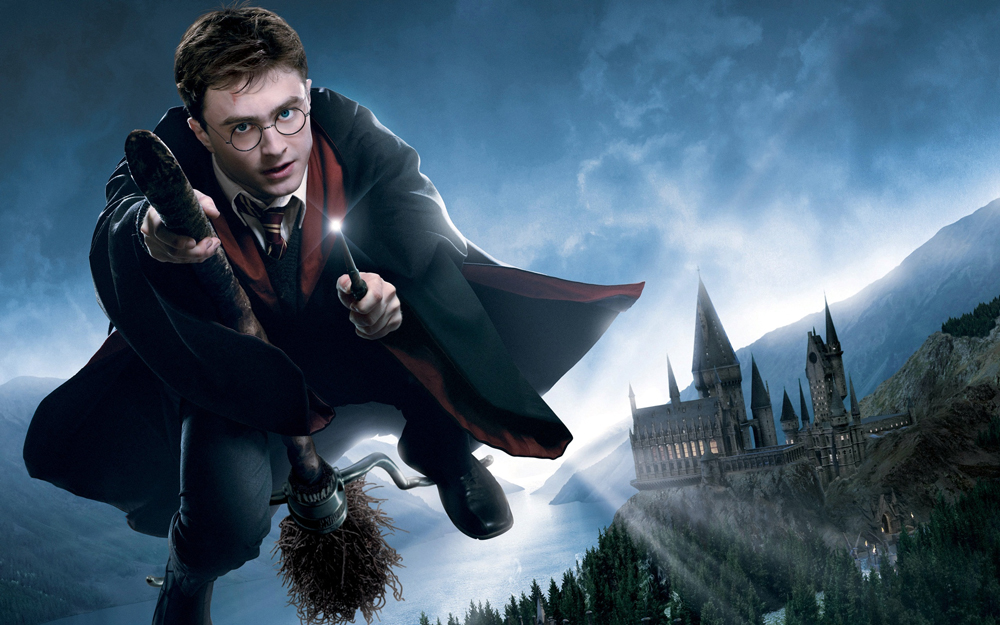 In what JK Rowling, herself, has said will not be a sequel, last week it was announced that Harry Potter will be coming to the Palace Theatre (in London's West End) in 2016. The stage production is said to feature the "untold story" of Harry including the story of his parents, James and Lily. The kicker is that Rowling is not writing the story. Writer Jack Thorne is helping write the production with Rowling.  Are you a Harry Potter fan? How do you feel about a stage play? Why was this not a new book? Leave you comments down below.
——-
In this episode we talked about Animal Kindgom at Disney World selling "edible poop" to guests. When it was brought up we thought that it was a big joke put together by a disgruntled guest, however, Javier stated that the source was Time. They had come up with a concept called "Match the species" which encouraged customers to guess what fake specimen they were about to partake in. So for $3.99 you to could enjoy this… treat? Well, not anymore. In just under 2 weeks after this launched, many guest complaints resulted in Disney pulling this new product from shelves. Check out this tweet from user @MickeyXtreme on Twitter.
After complaints from a Guest #Disney pulls Poop from Zuri Sweets at AK #thatsdisgusting #RIPpoop #PCnation #CMrumor pic.twitter.com/1xhddnAeek

— MickeyXtreme (@MickeyXtreme) June 27, 2015
What do you think? Is this something you would have tried? Granted, it was chocolate, after all. Leave your thoughts below. ——– Tiered ticket pricing isn't something out of the ordinary, as a matter of fact, airlines currently do it during peak travel times. Shortly after the last 24-hour day event at Disneyland (that kicked off the 60th Anniversary celebration) a survey was sent out to annual pass holders asking how they would feel about "helping out the crowds". The proposed ticket levels were Gold, Silver and Bronze which would start at $99 (the current price of a ticket) and would go up about $125 for the Gold. The way that the ticket would work is similar to how annual passes are structured. The Bronze would had black out dates and the least amount of options to go, the Silver would have more more but would still be blocked out on heavily trafficked days, and the Gold would allow you in the park on any day. There was no mention (to our knowledge) of annual pass prices increasing. Keep in mind that this is all a hypothetical situation. With that said, would this affect how much you go to Disneyland? Do you think this is a crowd control thing or a way for Disney to make more money to help pay for all of the recent additions in the park? Leave your comments below. ——–
84 year old Lake Forest resident, Joseph Cosgrove, is suing Disneyland for at least $100,000 for mental anguish (among other claims) after Disney cancelled his Club 33 membership. Cosgrove was one of the first 100 members of club dating back to when it opened in 1967. Why would Disney do this, though? According to the rules of the Club you are not allowed to sell or auction your tickets which one of Cosgrove's friends did. Since Club 33's rules clearly forbid this from happening, Disney ended his near 50 year membership. Cosgrove's lawsuit states that he would have liked Disney to put his membership on hold so that he could appeal because he didn't know that his friend was going to do that. Suzi Brown, a Disneyland spokesperson, stated that this is not the first time Cosgrove does something like this. In a recent LA Times article (by Hugo Martin) about the situation, Brown is quoted as saying:
"Over the years, the Cosgroves repeatedly transferred and sold their membership privileges, which was a clear violation of membership rules," she said. "Unfortunately, we were left with no other choice in order to preserve the integrity of membership."
So what do you think about this situation? Leave your comments down below.
---
The next Podketeers Day at the movies is going to be July 12, 2015 and we will be watching 'Inside Out' at the AMC in Downtown Disney. A Facebook event will be setup soon and we'll post it as soon as it's available. As we mentioned in this episode we know that many of you will have already seen the movie but we hope you still come to hang out. After the movie we'll be getting together at Trader Sam's for some drinks, food and to record a segment for an upcoming episode about what people thought about the movie. Hope to see you there!