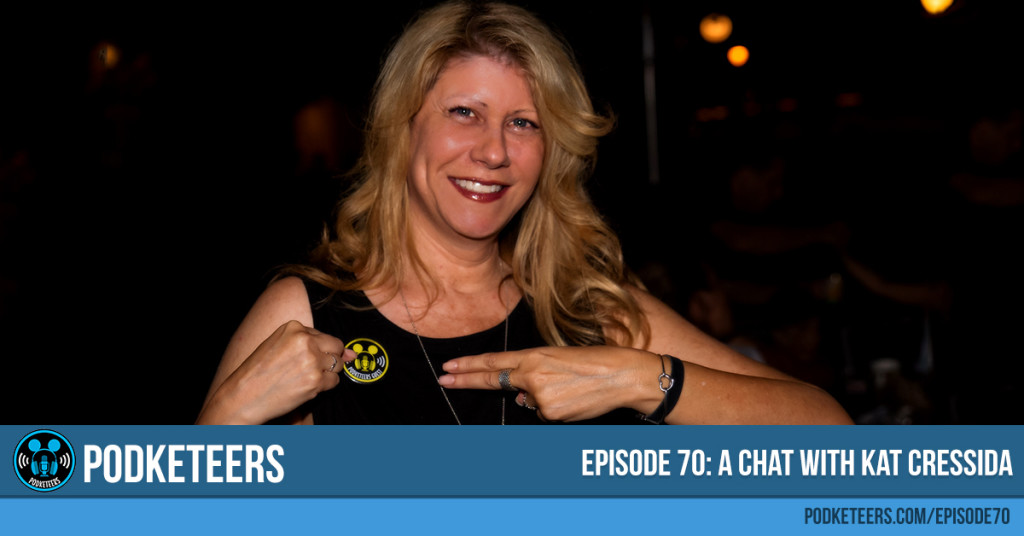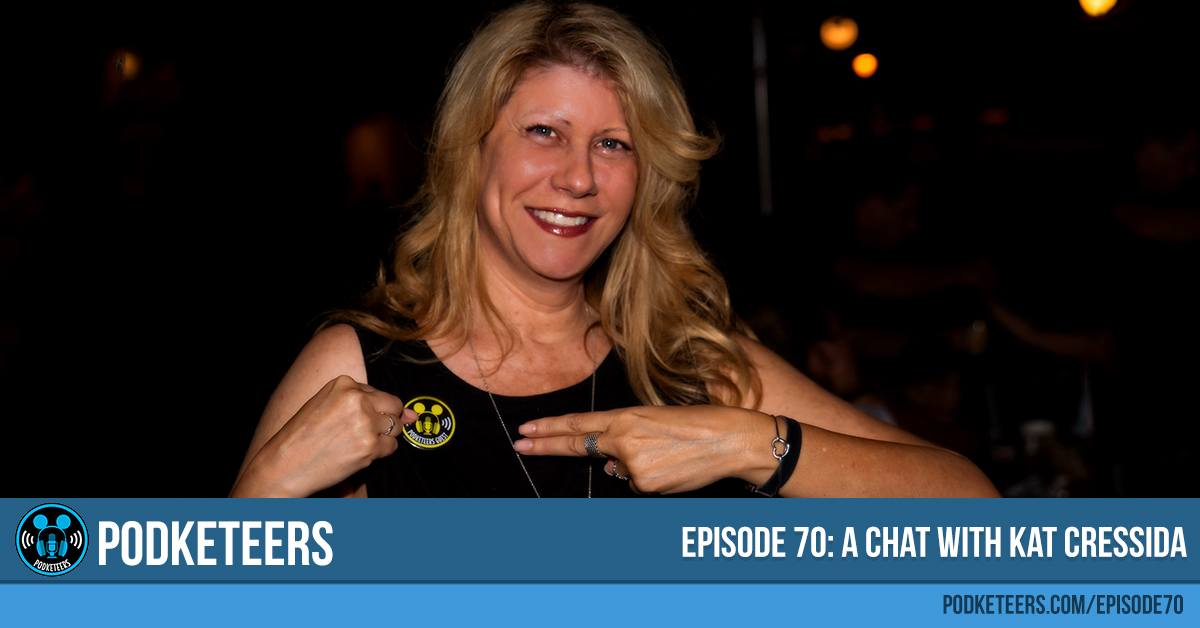 Ep70: A chat with Kat Cressida

Podcast: Download (Duration: 48:18 — 38.9MB)
Subscribe: Apple Podcasts | Android | Google Podcasts | Stitcher | Spotify | RSS
We are very excited to have had the chance to chat with Kat Cressida in this episode. We first talked about Kat in Episode 7 (Ep7: When hinges creak…) when we talked about the history of the Haunted Mansion. Her reading of the short story Nuptial Doom (although unofficial) is considered by most as the closest actual backstory for the Haunted Mansion (the link to get it through Amazon is down at the bottom of this post).
As a child, Kat would go to Disneyland with her father (a marketer who worked for the company) and would either sit or walk-around the park listening to some of the things that we miss when we visit the park. During those years she also would go around to her neighbor's homes and recite stories for the whopping fee of $0.10. As a college student, she worked as a Cast Member on the Storybook Land Canal Boats then graduated with a degree in Shakespeare and how his writing is still relevant to today's youth. With a troop of 5-6 people, she would travel to schools and put on shows applying what she wrote about for a younger audience. Growing up, Kat watched many Broadway shows but after college, she moved away from the stage and pursued a career behind-the-scenes as an agent and as part of the production crew. As a result of a suggestion during an acting gig, Kat tried out voice-over and has since made a career out of it. She has been the live announcer for various NFL Draft and ESPN Draft SportsCenter specials not to mention her resume includes providing her voice talents to some amazing productions and games. Although you can see a comprehensive list of her credits on her website (or her IMDB page), here are a handful of her credits:
TV/Film
Dexter's Laboratory (Dee Dee)
Tarzan
Phineas and Ferb
Tinker Bell
Video Games
Batman: Arkham Knight
Disney Infinity 3.0
Everquest II
Skylanders
Star Wars: Droid Wars
Kat was recently mentioned in a great article posted by the LA Times. You can check it out at:
http://www.latimes.com/entertainment/herocomplex/la-ca-hc-ghosts-disneylands-haunted-mansion-20151016-htmlstory.html
Although most hardcore Mansion fans will know more than 95% of what this article includes, it is very well written and a really good read. We totally recommend it! Kat was also featured in an article by the OC Register where she talks about how she experienced Disneyland as a child. This is also a good read that you can find at:
http://www.ocregister.com/articles/cressida-687932-voice-disneyland.html
If you want to listen to Nuptial Doom, you can get a copy on Amazon (as of the release of this episode it is free with Prime Music or $0.89). You can get it here by clicking through our affiliate link:
Big Al
In this episode we talked about where "Big Al" got his name, well, it was non other than "Big Al" Al Bertino a former Disney Animator! Check out the photo below, do you think they look alike.