°o° --------------------- °o°
Dance Dance Revolution. Heyzen was absolutely addicted to this game. Was anyone else obsessed with it? What was your favorite song to play?
—-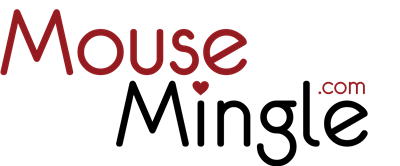 This past week a new site took single Disney-goes by storm. MouseMingle.com got such a huge following so quickly that their servers crashed. The new dating-site for Disney fans was created by former Disney cast member, David Tavres. Born from the frustrations he encountered while navigating through common dating sites, Tavres, stated:
"This is for the people who live in the middle of nowhere or in the Midwest or people who don't live near a park in the rest of the world, but they still love Disney or something about Disney and they want to connect with other people who love it, too."
So how does it work? You fill out a profile, (primarily multiple choice) where you enter general criteria about yourself and what you would like to find in someone like age range, whether they smoke to more Disney-centric questions like your favorite Disney song, do you have an annual pass, which park so you consider "home", etc.  The monthly fee to use the service is $12.55 which Tavres described as a low point of entry but high-enough that people take it seriously.
We think this is a pretty good idea. Finding like-minded people can sometimes be difficult. So what do you think? Leave your comments down below.
In 1992, the NHL did something that was kind of unheard of, due to the popularity of the movie franchise, a "real-life" namesake was awarded the Walt Disney company when the NHL created the all-new Mighty Ducks of Anaheim. Some people were not very welcoming because their origin but have since grown to have a large and very loyal fanbase. One of the cool things that came from the newly created Ducks was a new Mighty Ducks cartoon. Check out the clip below of Wildwing Flashblade.
Javier thinks that Wildwing is a mash-up of Donald Duck and Buzz Lightyear. What do you think? Leave your thoughts below.
—
The Disney Kingdoms franchise was been nailing it! One that we totally forgot to mention was the Seekers of the Weird series based on ideas of Disney Legend, Rolly Crump, and his Museum of the Weird. The latest creation will feature the Haunted Mansion and it follows in the footsteps of the some great comic series about Big Thunder Mountain Railroad, Figment and Seekers. We actually missed this announcement and thought is was more recent but Marvel tweeted this teaser out on Halloween:
Coming soon. #disneykingdoms pic.twitter.com/n1fw5DwGCL

— Marvel Entertainment (@Marvel) October 31, 2015
Since then this has gone up to tease the new series:
Enter the Haunted Mansion with Disney Kingdoms, @Williamson_Josh & @JCoelhoPT: https://t.co/28dIq1dWeg pic.twitter.com/oNTSQ1U69C — Marvel Entertainment (@Marvel) December 8, 2015
Would you like to purchase any of these comics? We'd love it if you use our Amazon affiliate link! Just click on any of the book mentioned just click on any of the images below:

Are you excited about the announcement? Have you read any of the other comics? Leave a comment below.