°o° --------------------- °o°
Blackberry latest (and possibly last attempt) at the smartphone market comes in the form of the PRIV. One of Blackberry's greatest feature's has always been their privacy and the PRIV brings that level of security to the Android platform. Although we probably won't be leaving a cloud of dust behind us speeding to our nearest phone retailer, the new PRIV doesn't look that bad and seems to be a pretty solid device. It's running a version of Android 5.1 with integrated Blackberry software and it sports a Snapdragon 808 chip and 2GB of RAM which is pretty comparable to many other Android devices on the market. The keyboard has a few enhancements that weren't available on other Blackberry devices which include gestures since the keyboard itself can function as a track pad. With a small tap of the keys (without actually pressing a button) you enable cursor mode and running your finger over the keys moves the cursor in the direction you swipe. A quick swipe to the left deletes an entire word and an up-and-down swipe gives you the ability to scroll in apps like your browser. Although it seems like this phone has many great things going for it the changes may not be enough to persuade you leaving an iPhone or your Android device. Is it too late for Blackberry? Leave a comment down below if you ever owned a Blackberry and what your favorite thing about it was.
---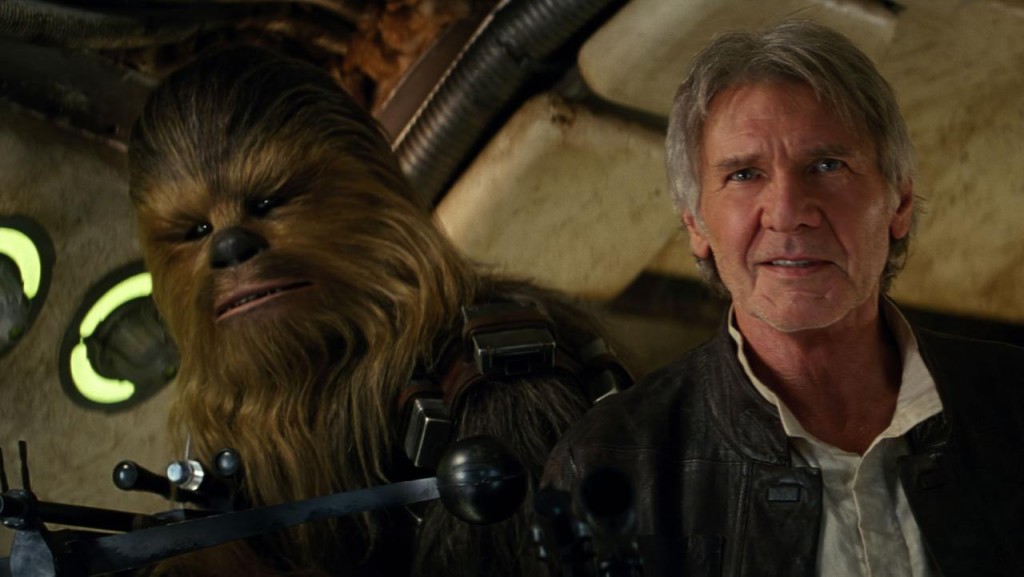 Star Wars: The Force Awakens has officially become the fastest movie in history to reach the $1 billion mark around the world. In a mere 12 days after its world-wide release, Star Wars beat out the previous record which was held by Jurrasic World which reached the $1 billion mark in 13 days.
---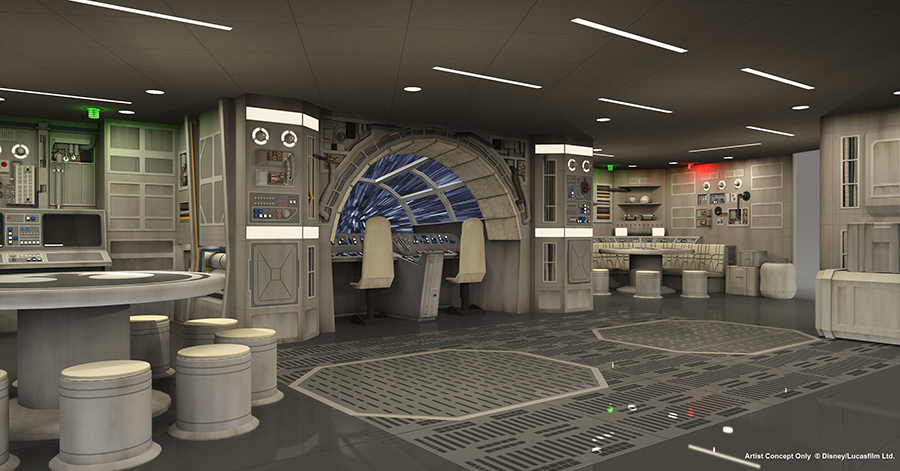 The image above is the concept art for the new Millennium Falcon section on the Disney Dream. Check out the video below and you too may want to take a cruise on the Disney Dream sooner-than-later. 😉
---
Star Wars themed Google Cardboard was given away recently at Verizon stores and via the Google Play store. For some time it was hit or miss whether or not you were able to order one via the Play store. Many received a message stating that they were out of stock while others were able to obtain one of the four designs after constantly loading the page until ordering became available. Sadly, as we are writing this post the promotion for the free Star Wars themed cardboard is over.
Although Google Cardboard isn't new, it's been gaining some traction in the last couple of months and made a dent in the market last month when the New York Times (print edition) included a free set as they prepare to enter the VR space. This is a huge step for VR considering that more than a million subscribers now had a chance to see "virtual reality"; many for the first time. Although not as robust as an Oculus Rift (a set of dedicated VR goggles), Google Cardboard gives the user an opportunity to engage in a VR universe with their smartphone.
We listed a few VR goggles below that are available on Amazon to give you an idea of what is available. Many new games and videos are becoming available for this technology/experience. If you decide to get one, look for ones that say "Works with Google" for maximum compatibility.
---
In this episode we mention that "Luigi's Rollickin' Roadsters" is getting ready to rev-up its engines and our pals @DisneyFor2 shot a sneak peek of the upcoming ride.