°o° --------------------- °o°
Hi there!
Do you have any favorite moments from the last 98 episodes? If so, send us a message with your favorite moment(s) and we'll read them in an upcoming episode! You can either leave a comment on this blog post, the Instagram or Facebook posts, send us an email or record yourself using your phone's audio/voice recorder app and send that file to comments(at)podketeers.com. We look forward to hearing from you and sharing your favorite moments!
Captain America: Civil War was released under a week ago. The film earned the 5th highest opening weekend ever (slightly under Avengers: Age of Ultron) bringing in over $181 million (domestic) and just about $800 million worldwide. The highest opening weekend record is still held by 2012's release of The Avengers.  Forbes had a great graphic showing how Captain America: Civil War compared to other Marvel movie releases (below):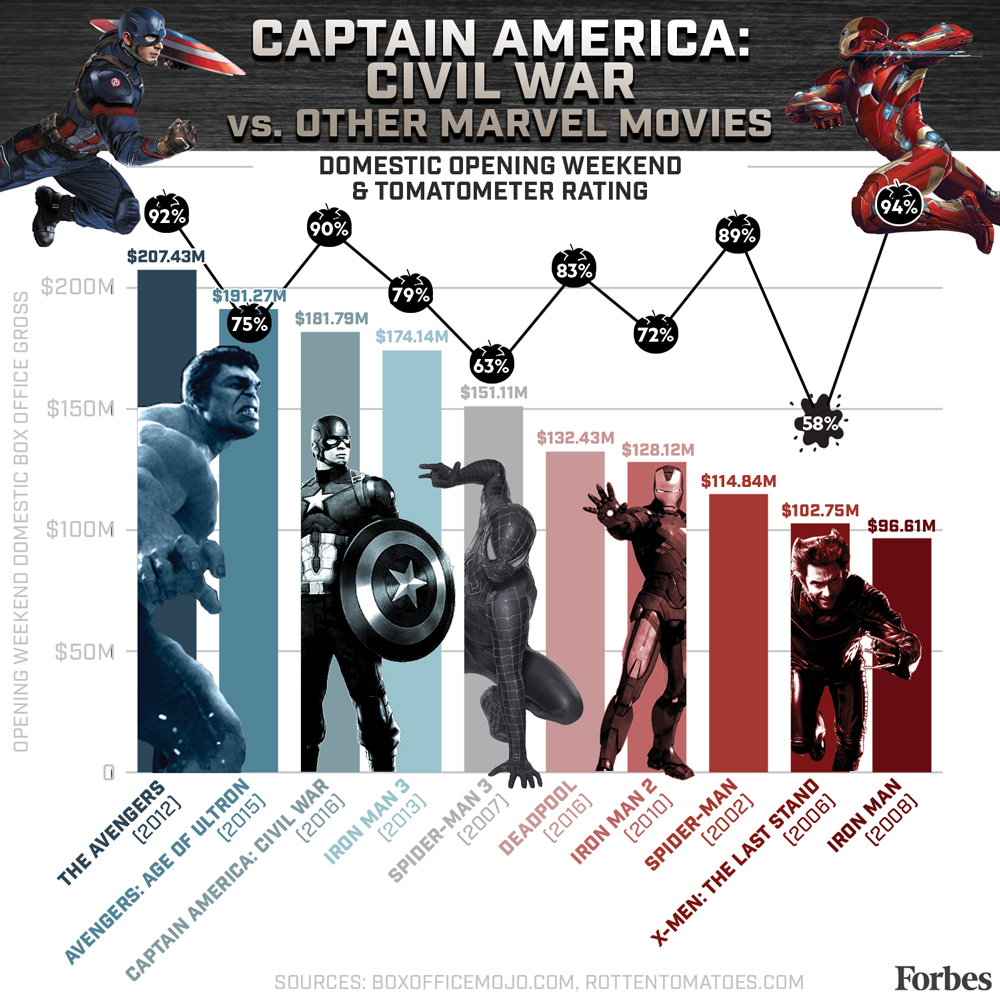 ---
Disney recently announced that they wanted to invest in Major League Baseball's video streaming company, BAM Tech. MLBAM uses its sophisticated technology to bring baseball direct to consumers. Companies like HBO (HBO Now) and WWE (WWE Network) have jumped on this DTC model that is changing the future or television and building on the "feed-me-now" mentality that Netflix has created.
BAM Tech is a spin-off of MLBAM to manage non-baseball media. With reports that Bob Iger has interested in changing the way that ESPN is delivered to consumers, it's no wonder that Disney is making a play at owning a piece of this company. If Disney invests in BAM Tech, will the only use it for ESPN? Do you think this brings us one step closer to having an online steaming service that allows you to play anything in the Disney archive as Heyzen mentioned several episodes ago? Leave a comment down below and let us know what you think.
---
This last week, the pixie dust was cleared and two rides reopened it's doors to the public. The Jungle Cruise finished it's 4+ month refurb and is back in operation. The OC Register posted this video of some of the Cruise's familiar faces going back home.
---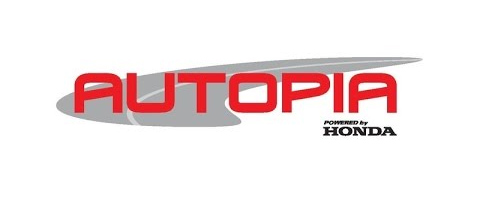 Autopia has officially reopened and is now powered by Honda.  The familiar cars have been given new paint jobs and have the well-known Honda logo on the hoods and the new Autopia logo (above) is reminiscent of the world's most advanced humanoid robot, ASIMO. Check out the video that the Disney Parks blog posted with a behind-the-scenes look at the process for updating the Autopia cars.
---

Unfortunately due to other obligations we will be unable to have a movie meet-up for Captain America: Civil War on May 15, 2016 as originally planned. Tentatively we are planning on watching Finding Dory on June 18th, 2016. We'll keep you posted on showtimes and location in the following weeks. Thank you all for your understanding.
---
---
Your chance to win a copy of Marvel/Disney Kingdoms Haunted Mansion #001 (signed by some of the people involved in the project from Marvel and Disney Imagineering) starts with this episode! Click on the image below for more info or go to podketeers.com/giveaway