Are you bummed that you won't be able to see the solar eclipse because you'll be at work, school, in the bathroom, or in an area where it won't be visible? Don't worry, we've got you covered! First off, let's address the obvious question after reading that first sentence: what is a solar eclipse?
A solar eclipse happens when the sun, moon and earth align (in that order). This alignment prevents light from reaching earth and in areas where a total eclipse will be visible, it can actually look like it's night. The next solar eclipse will be happening on August 21, 2017 and this is a big deal for North America because it is the first time in 99 years that a coast-to-coast total solar eclipse will be happening. This is the path of the solar eclipse: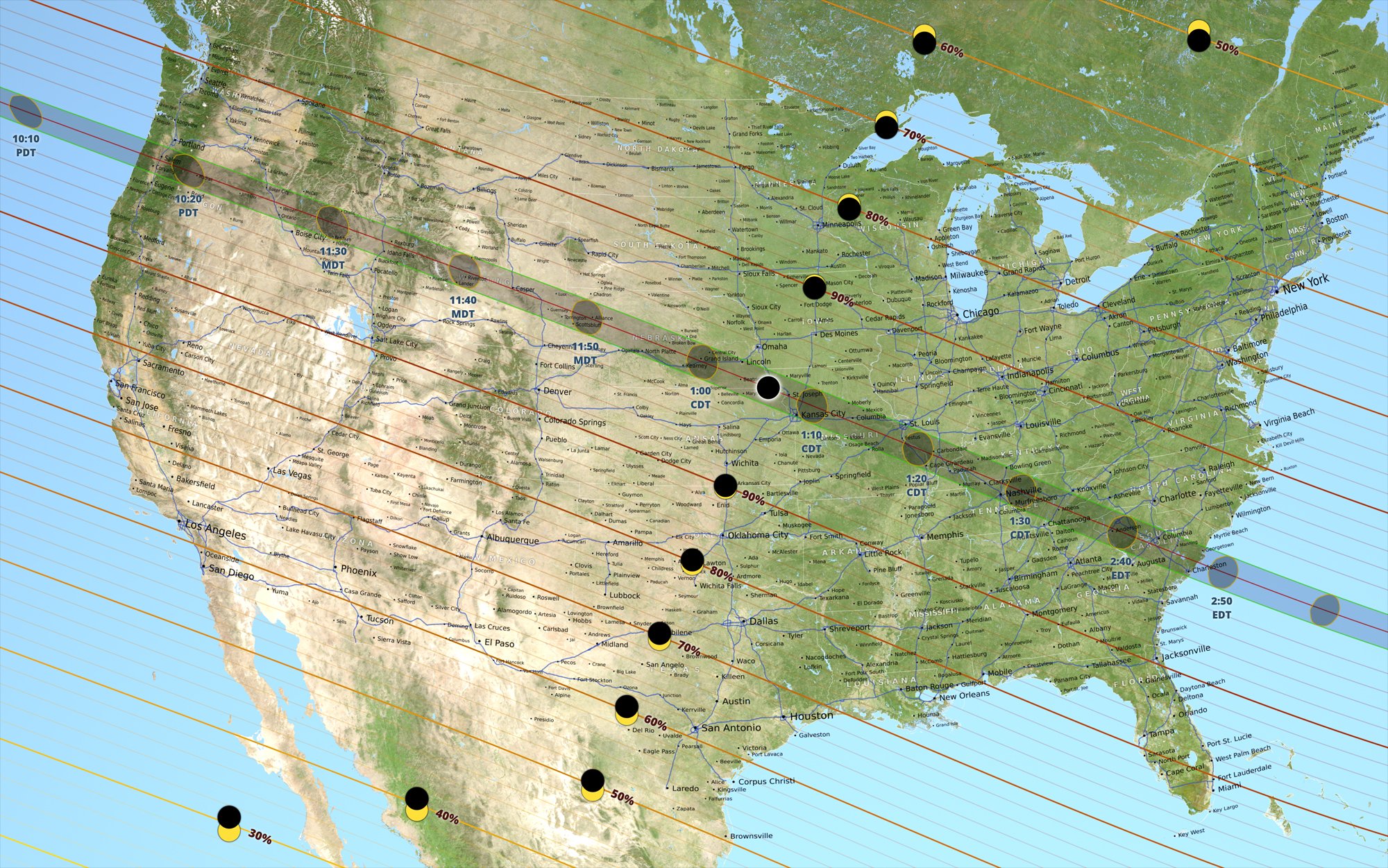 In order to see the the astronomical phenomenon you'll need a special pair of "eclipse glasses". If you weren't able to grab a pair, we can't stress this enough:
DO NOT LOOK INTO THE SUN!
On eclipse day there will be many live streams happening but below you'll find NASA's live stream on YouTube and Facebook's stream. We're including both below in case one works better for you than the other. Facebook's live stream will be broadcast in 4K will be a 360-degree feed.
Finally, if these are not an option for you, you can also watch NASA's live coverage of the eclipse using their streams on Twitter, Twitch TV, UStream and the NASA mobile app.
No matter how you watch it, enjoy this awesome event!