Yesterday the Disney Company posted an announcement for a special
Diamond Celebration Merchandise Event
 in May and it features an awesome sneak peek of artist Javier Soto's concept art of his Mad Hatter Vinylmation. Javier is an amazing artist and we can't wait to see what the final 9″ custom Vinylmation will look like! If you're a Vinylmation collector, this is one piece you'll want to keep your eye on!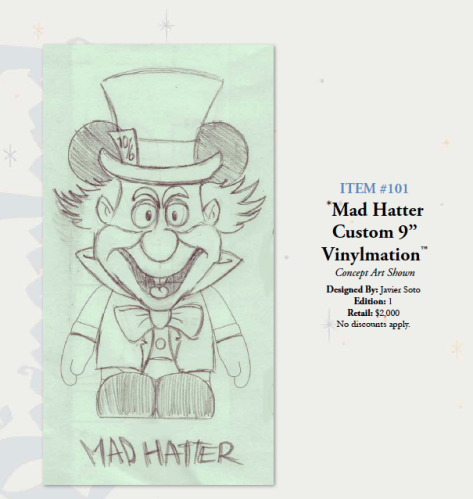 The special event will be held at Disneyland the weekend of May 20-21, 2015.  Admission will be $100 per ticket (as part of their Diamond Package). Below is a snippet from their announcement along with what it will include:
Diamond Package – $100
Event admission includes panel discussion, signings and other entertainment and activities as follows:
Merchandise Pick-up & Event Store Shopping
Merchandise Artists & Authors Signings
Silent Auction
Trading Area
Entertainment/Panel Discussion – "Disneyland Dreamers & Doers" with Mouseketeers Bobby Burgess and Sherry Van Meter, among others
Other event offerings include:
ONE (1) Commemorative Disney PhotoPass Digital Download
TWO (2) Commemorative Gifts
First opportunity to pre-purchase select Diamond Celebration-themed merchandise via the Random Selection Process. View Merchandise Catalog here.
We had the honor of having Javier on the podcast back in episode 17. It was a great chat which you can listen to by clicking on the image!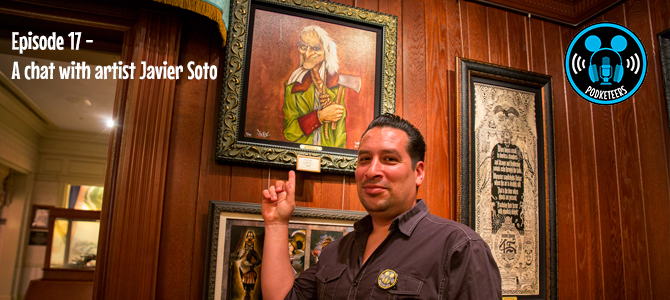 You can obtain a copy of the full catalog by clicking the image below: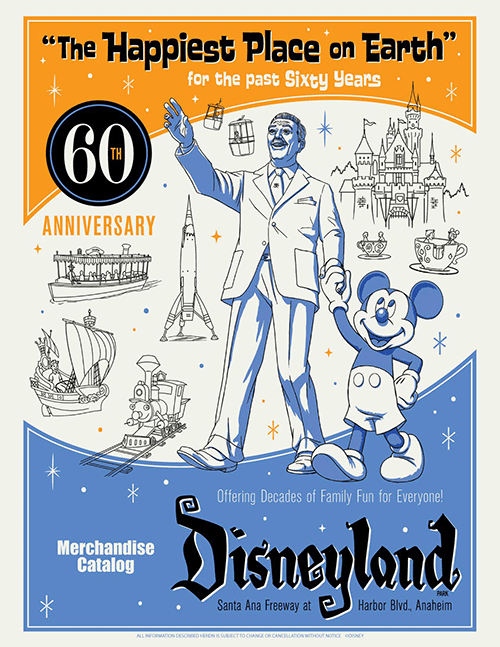 Is there anything in the catalog that you would absolutely want over everything else? Take a look and leave a comment down below!