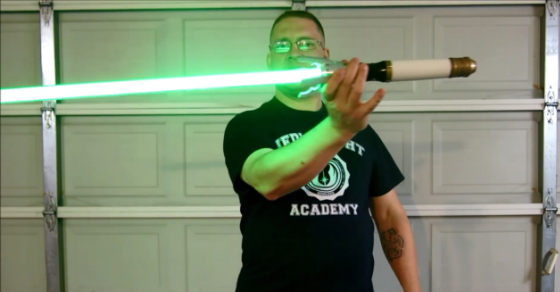 If you're a Doctor Who and a Star Wars fan there is now an awesome way to show your fandom for both! Thanks to the amazing work of Kenneth Hampton you can have a custom Sonic Screwdriver Lightsaber! Here is an image that Kenneth posted on his Instagram account:
If you think the image is impressive, check out his reveal video below:
Kenneth has created many amazing Lightsabers and while these custom pieces can range anywhere from (just under) $500 to approximately $2000 with some of the sweet bells and whistles (and by that we mean "the works" with Lightsaber swinging/clashing sounds) the craftsmanship put into these custom pieces is amazing! You can truly tell that Kenneth has a passion for making these.
For more information on getting your own custom Lightsaber visit: