°o° --------------------- °o°
Many are still in shock over the seemingly sudden decision to shut down Disney Infinity. The game itself consisted of many communal features which was one of the funnest aspects of the game. Recently a letter was sent out to Disney Infinity users outlining the important dates as services shut down over the next 7 months. Below are the contents of that message:
Attention, Toy Box Builders:
Since announcing that we will discontinue the production of Disney Infinity, we've been exploring timelines for the closure of the game's online versions and community features. Our goal has been to offer extended access to these services, while also providing clear communication about what you can expect. It's important to note that:
The console versions of Disney Infinity will continue to operate as usual with full access to figures and play sets only with the exception of community content features and online multiplayer
Until September 30, 2016, Community Content will still be available and you will be able to upload and download any of your favorite Toy Box creations
Below is an overview of the timelines and additional details are available on our FAQ pages.
As of today (July 29, 2016)
No in-game purchases can be made within the PC, Steam version of Disney Infinity 2.0, iOS, Google Android, Amazon Android and Apple TV versions of the game as this feature has now been removed
You can continue to make in-game purchases within the Steam version of Disney Infinity 3.0.
As of September 30, 2016
You will no longer be able to log in to play the PC, iOS, Google Android and Amazon Android versions of Disney Infinity, these will no longer be available on the respective app stores
The Steam versions of Disney Infinity 2.0 & 3.0 will remain operational with the exception of all online services and community features as these will be discontinued
Apple TV versions of Disney Infinity will be removed from the AppStore
The Disney Infinity Community team will no longer be reviewing or approving any new Toy Boxes that are submitted to Disney for all console, mobile and PC versions of the game. However if you are playing on any console, Apple TV or Windows 8/10 versions of the game, you can continue to download your favorite Toy Boxes from the Community Content section until March 3, 2017
As of January 3, 2017
No in-game purchases can be made within the Windows 8/10 versions of the game as this feature will be removed
As of March 3, 2017
Apple TV and Windows 8/10 versions will no longer be available, supported or playable
All Disney Infinity online services and community features for all versions will be discontinued
To learn more about which services of Disney Infinity are being removed or information related to your game version, visit our Closing FAQs located here for additional information.
Please check the Disney Infinity website frequently prior to March 3, 2017 as we will provide the Disney Infinity community with news and status of the game across all platforms should the status change.
Thank you for your support and enthusiasm through the years.
The entire Disney Infinity team
Remember that if you ever thought about getting the game, now would be the time to get it. Most of the characters and play sets are starting to go on clearance and won't be made anymore. So, what are your thoughts on Disney Infinity getting shut down? Did you or anyone you know play? Leave us your thoughts down below.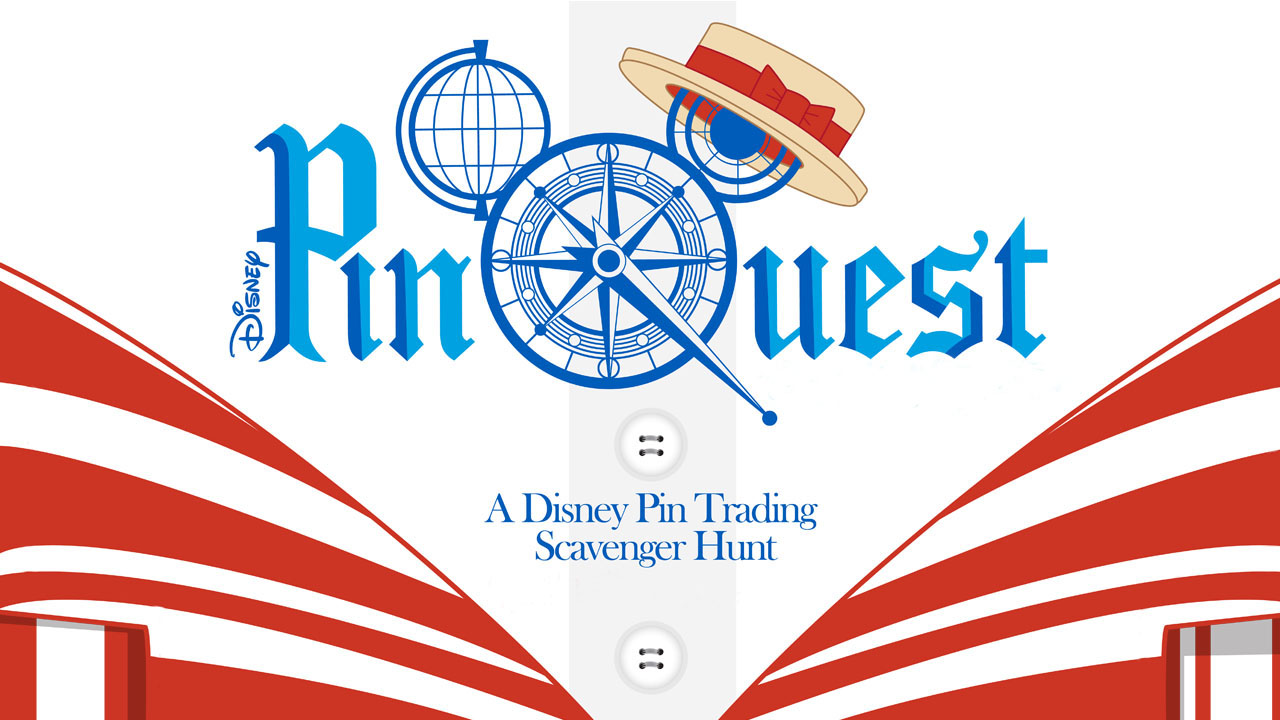 The Disney Pin Scavenger Hunt will start on August 4, 2016. The Pin Quest will require you to hunt around the park solving clues  to give you the opportunity to purchase new pins. You'll need to collect stamps from NavigatEAR cast members at a certain location before you can continue. The participating locations include:
Main Street, U.S.A. – 20th Century Music Company
Fantasyland – "it's a small world" Toy Shop
Frontierland – Westward Ho Trading Co.
Tomorrowland – Little Green Men Store Command
New Orleans Square – The Pieces of Eight Shop
Critter Country – Pooh Corner
It appears that As part of the "Adventure Kit" (the Starter kit) you will have a decoder that will require you to line up your pins to determine your next location. Once you have solved all six clue cards, you will be eligible to purchase the QuestEAR pin completer pin. Here is the price breakdown:
Adventure Kit – $14.99
Clue Cards – $9.99 (each)
QuestEar Pin (only available of you complete all six clue cards) – $4.99
The total price to play this will be approx $80 (+ tax) but AP discounts will apply.
The Nightmare Before Christmas overlay is coming and The Haunted Mansion will be closing between August 22, 2016 through September 9, 2016 to make the switch. Try to plan accordingly because the overlay will be around until January 2017.
We're very happy to hear that Disneyland is bringing back live music to the Tomorrowland Terrace (even if it is for a limited time). One of the bands that Heyzen has seen perform is Suburban Legends (a Ska band originally from Huntington Beach, CA, now residing in Santa Ana). Check out the video clips of them performing A Dream Is A Wish and a live version of Under The Sea from a performance they did at the House of Blues in Cleveland: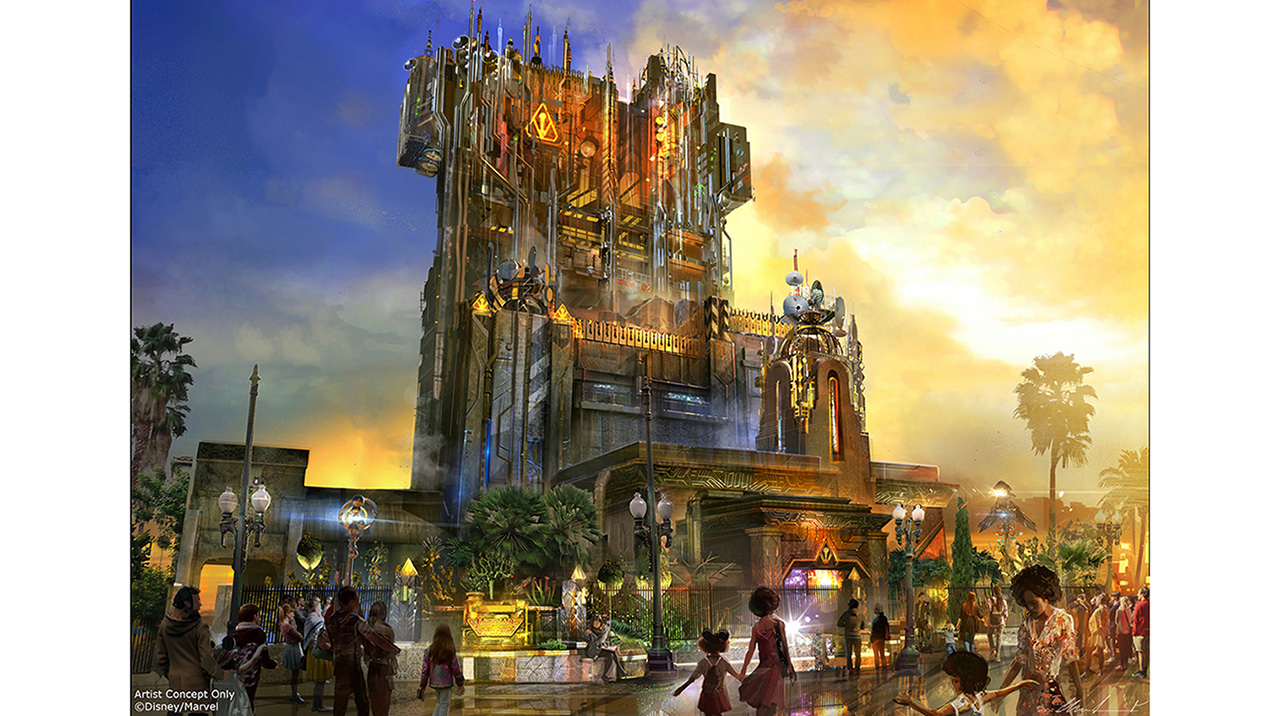 After months of rumors circulating, during a panel at San Diego Comic-Con, Kevin Feige, President of Marvel Studios, officially confirmed that 'Guardians of the Galaxy: Mission Breakout' is coming to Disney California Adventure. The new ride attraction experience will begin summer 2017. Here is a description of the ride from the Disney Parks Blogs:
Deep inside his fortress-like collection, the mysterious Taneleer Tivan (aka The Collector) is displaying his newest acquisitions, the Guardians of the Galaxy. They are trapped in customized display cases, suspended over a vast abyss. Unbeknownst to their unscrupulous captor, the intrepid Rocket has escaped and is enlisting the Collector's VIP guests for help. Guests board a gantry lift, which launches them into a chaotic and hilarious adventure as they join Rocket in an attempt to break his fellow Guardians out of captivity.
Check out the announcement video below:
So what do you think about this now? Are you excited about the change in the attraction? Leave us your thoughts down below.