°o° --------------------- °o°
This week we start the episode with Mario showing off an album he found called Metal Disney with music by a band called the
"D-Metal Stars". He mentioned that it was released last year but had not heard about it until now and for good reason. The band is fronted by vocalist Michael Vescera (best known for his career as part of the band Obsession. The other band members include bassist Rudy Sarzo (Ozzy Osbourne, Quiet Riot, Whitesnake),  drummer B.J. Zampa (Dokken, Obsession, House of Lords) and guitarist John Bruno (Obsession).
Metal Disney was originally released in Japan in late 2016 and became #2 on Children's music charts and #3 on Amazon's Rock/Metal charts. The album was released in the US on March 31, 2017. After listening to the songs in their entirety we have to say that we really like the genuine metal vibe that the band brings to the classic songs. The list of covers includes:
Introduction

Mickey Mouse March

I See the Light (feat. Demon Kakka)

A Whole New World

It's A Small World

Beauty and the Beast

Under the Sea

Go the Distance

Can You Feel the Love Tonight

Disney Medley

When You Wish Upon A Star
Below is a sample of one of the songs:
Mario also brought up an EDM version of Disney songs. While recording we totally spazzed out on that album (which Heyzen owns) called DCONSTRUCTED released in 2014. Below is a sample of that album:
So what do you think about this new metal album featuring Disney songs? Is it something that you'd listen to? Leave a comment down below!
We recently purchased some coffee from Trader Sam's Coffee Company. The company is headed by Erick and Marlene Kanter and they've been around for some time but started as Smiling Dog Coffee which helped fund dog rescues across the country (and still does). In November 2016 the company expanded to offer Disney inspired coffee flavors themed after lands, attractions and memorable characters. Some of their flavors include Skipper's Brew, Happily Never After, Bobsledder's Brew and Plus Ultra Vanilla. We recently purchased several of their flavors and are excited to try them! We'll update you on what we think soon!
Conan O'Brien recently called out the Disney company for using his name "Coco". In the clip below Conan explains how he was given the moniker by Tom Hanks 8 years ago. We're fairly certain that the Disney company didn't sit at their desk thinking about how they could spite Conan O'Brien. The name of the film isn't based on Miguel, the child you see in the trailer, but rather his great-grandmother, Mama Coco (as seen in the concept art released by director Lee Unkrich below). Although we don't exactly know how serious Conan's "threats" were about using "his name" we're sure we'll hear more about this as we get closer to the release of the film. Wonder what Coco Chanel has to say about all of this.
If you haven't seen the clip where Conan calls out Disney, here it is:
Also, here is the latest Coco short called Dante's Lunch. Let us know what you think about the short, and the Conan situation down below.
We talk a little bit more about the challenges tracking and mapping images to the Columbia (as rumored to be in the new Fantasmic!!) and how challenging it is to track something of that size. Disney is very familiar with the concept of projection mapping as we've seen with much of the 'Frozen Live At The Hyperion' show. Using a technology called "black tracks" which uses LED diodes embedded into the costumes of cast members to map effects like Anna being frozen.
Projection mapping is a rapidly progressing technology. Recently, a visual studio in Japan called WOW used live face-mapping to create a music video for pop dance group AyaBambi. WOW worked with a special high speed projector built by Ishikawa Wantanbe laboratory at the University of Tokyo. The projector runs at an awesome 1,000 frames per second and uses 3D mapping  for depth and a 2D tracking system with a delay is less than 10 milliseconds. 10 milliseconds! That is super fast! And yet… there was still some problems syncing the face to the mappings. Considering that during their performance AyaBambi was approximately 3 feet away from the projectors and there was still a slight issue, we can't imagine what Disney is going through trying to project on a moving object the size of the Columbia.
Below is finished video along with a behind-the-scenes feature of the making of AyaBambi's Inori (which means "prayer" in Japanese). Be warned, some scenes may not be suitable for younger viewers.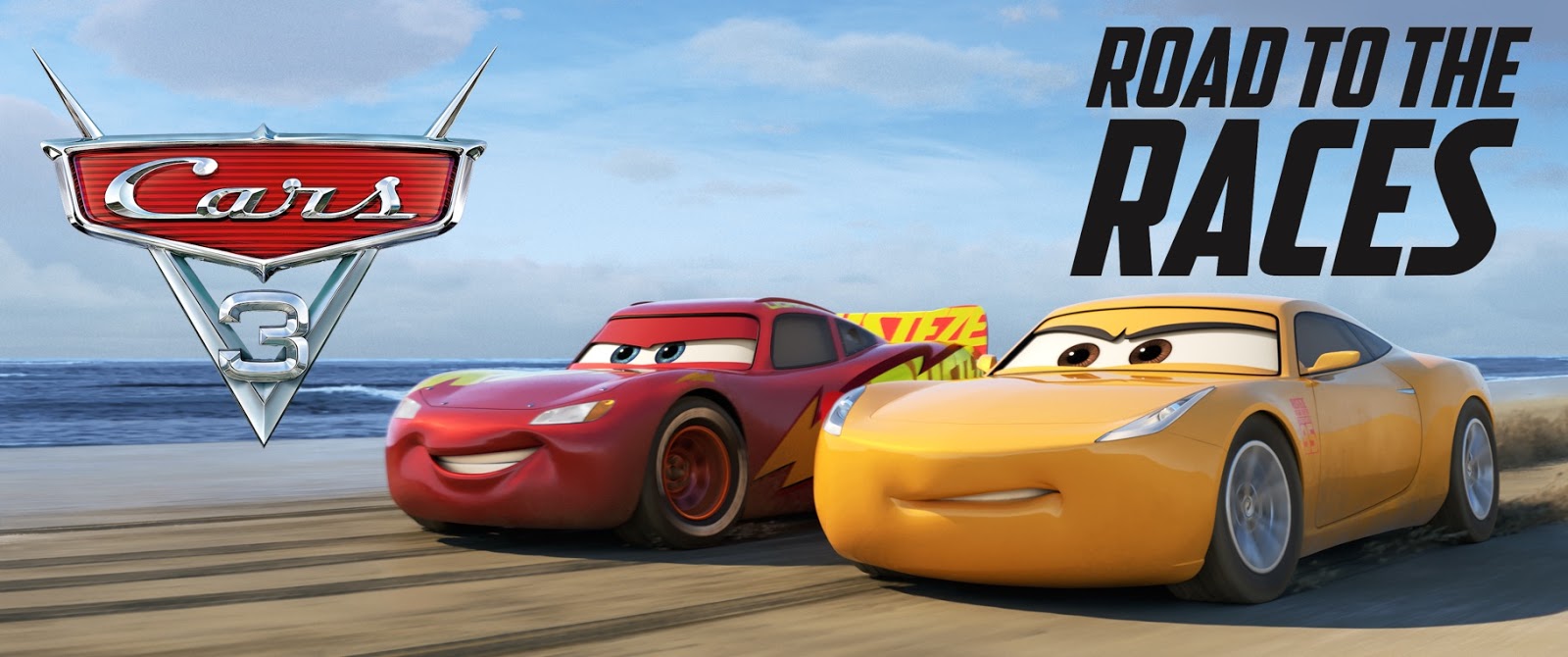 To promote the upcoming film Cars 3 Pixar has taken to the road! As part of a 27-city tour called "Road to the Races" you'll see a familiar friend when you encounter Lightning McQueen (similar to the experience at Disney California Adventure in CarsLand) but part of what makes this experience extra special is that you'll also get to meet Cruz Ramirez AND… Jackson Storm! The two new cars were revealed at the Daytona 500 event and they look super slick! We're excited to get a chance to check them out up close when they come to Southern California in a few weeks! Below is a link to the full schedule of dates (PDF) to see if it'll be in a town near you!
Cars 3 is scheduled to open on June 16, 2017.
Check out this photo of Jackson Storm we found on Instagram by user @thedopeyrunner!
Congratulations to the 2017 March Magic winner the Tomorrowland Movers!
If you're interested in checking out what merchandise is available for this and any of the other teams here is the link: