°o° --------------------- °o°
We're getting really close to the release of Marvel Studios Avengers: Infinity War and we couldn't be more excited! Entertainment Weekly has released a comprehensive guide to help people catch up (or refresh their memory) on the last 10 years of the MCU and where it has brought us. With that they have released 15 covers with characters from the upcoming film. You can click on each cover for a larger version. Which is your favorite cover? Leave a comment down below!
If you would like to purchase a copy, you can get them in the "back issues" store by clicking here:
https://backissues.ew.com/storefront/cBackissuesEW2018-p1.html
Start your 30-day free Audible Trial!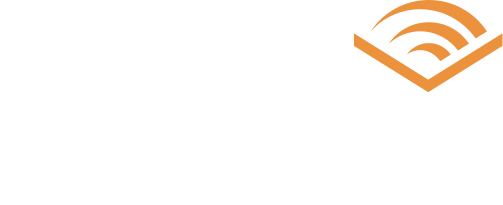 We are SO happy to be a part of this year's CHOC Walk in the Park (Disneyland) in August! We would love it if you could join us as part of the team! Last year your generosity helped raise over $5000 to help the children at CHOC and with your help we know we can do it again! You can use the image below to register to be a part of the team and help us raise funds by having donate to your own goal (that would help us reach our team goal since you are part of the team) but if you can't join us you can also make a donation to help us reach our goals and at the same time help a great organization!

If you want some general info on Teamboat Willie, you can find it by clicking the link below:
Have you ever just wanted to walk around Disneyland… from the comfort of your own home (or device)? Well, now you can! Well, kind of. Google has implemented Street View in their maps app to allow you to walk around most of the Disney parks around the world! The implementation is not flawless, for instance, there are locations where there may have been too many people to go through and the person walking around with the Google camera backpack had to walk around leaving that area inaccessible. Also, some of the images are really old and may make you nostalgic for attractions that are no longer around (like The Great Movie Ride in Hollywood Studios). Althouhg you can still find them in Google Maps and view photos uploaded by Google users, as of this post (and as far as we can tell) Shanghai Disneyland, Tokyo Disneyland, Tokyo DisneySea and Hong Kong Disneyland do not have "walkable" (that's a word, right?) street views available.
Below you'll find versions of the existing street views. Give it a try and let us know what you think in the comments down below or if you think this is a good or bad idea. We'd love to hear your thoughts!
SNL put up the two clips that that VJ brought up during the episode where Sterling K. Brown was im the Black Panther skit and the Shrek fan skit. Enjoy!
Here is the video that AJ and VJ posted when they visited Tusker House!
In case you haven't had a chance to see it, here's the Christopher Robin teaser trailer! Are you looking forward to the film? Let us know down below!
Finally, Melissa mentioned a bacon sandwich that she once had while at Walt Disney World. Can you help identify where this sandwich came from?