°o° --------------------- °o°
Using one of these links will take you to Amazon using our personal referral link which may result in us collecting a small commission from your purchase.
The one where we try more Pixar Fest food and also the adorable snowman's frozen treats.
GET THE EXCLUSIVE FAIRY GODPARENT BUTTON!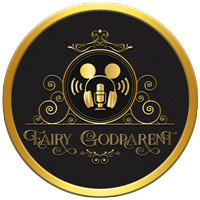 Being a part of the FGP Squad gives you access to additional content, giveaways and more! Plus, if you sign up for at least a $10 contribution you also get the exclusive Podketeers Fairy Godparent button as a thank you for your support!
If you would like to become a part of the FGP Squad family (aka one of our Podcast Fairy Godparents) you can use the 'Join the Squad' button below!