°o° --------------------- °o°
GO TEAMBOAT WILLIE!
We did it! We want to thank you all for your support! Last week we hit our goal of raising $1000 for cancer research and treatments at City of Hope! As of this episode we've raised $1104 and we're hoping to raise $1500 by the Walk For Hope event.
Details on how you can make a donation are located below!
JOIN US FOR OUR NEXT EVENT!
We are excited to once again be participating in City of Hope's Walk for Hope event on Sunday, November 3 ,2019 to help find cures for woman's cancers!
The walk will take place on the City of Hope campus in Duarte, CA. The campus is located at: 1500 E Duarte Rd, Duarte, CA 91010
Help us make a difference by joining our team to help raise money or by making a donation. Our goal is to raise $1000. Your donations don't just help put us get closer to our fundraising goal, they help us get closer to a cure. We would also like to encourage you to share our donation link as we work towards building a better future.
Together we can MAKE A DIFFERENCE! Thank you for your support!
LET'S DO THIS!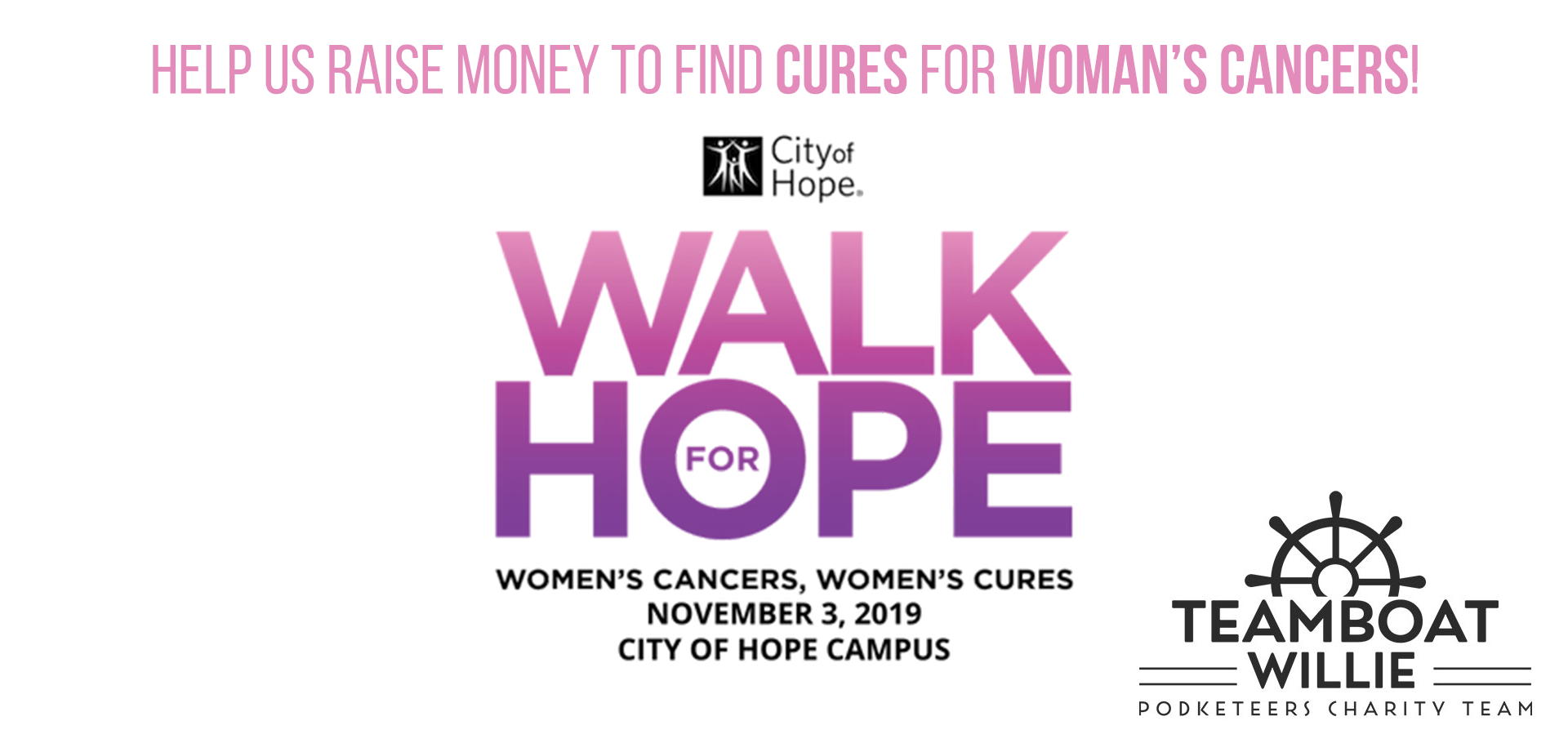 Ant-Man has an Iron Stomach!
Paul Rudd was recently on an episode of the YouTube series Hot Ones and he pulled one the craziest moves we've ever seen! The premise of the show is simple, eat 10 chicken wings while being interviewed, the catch is that each chicen wing is progressively hotter than the last. Paul actually opts for cauliflower (vegan version) of the challenge but the heat is the same non-the-less. Check out how he handles the challenege below:
The Jungle is Lit!
Tokyo DisneySea upgraded their Jungle Cruise to include projection mapping. In this episode Gavin talked about bringing some of that technology to the Jungle Cruise here in Anaheim. Check out the video and let us know if you'd like to see that tech brought to Disneyland!