°o° --------------------- °o°
Making the Magic
We had so much fun talking to Josh in this week's episode! Josh has such a passion for theme parks and their design which is evident in how he talks about them. He lays out some practical advice that may help anyone that has ever aspired to be called an "Imagineer".
There was a lot of stuff  that we wanted to talk about Josh about that we didn't get to so we're hopeful that sometime in the future he'll join us for another chat! One thing we certainly didn't get a chance to touch on was his experience creating the Disney Kingdoms comics in collaboration with Marvel Comics. The series included:
Seekers of the Weird
Figment
Big Thunder Mountain Railroad
Figment 2
The Haunted Mansion
Enchanted Tiki Room
Each story is very well written and we wish the series continued (especially considering the way that the Big Thunder Mountain Railroad comic ended).
Huge thanks again to Josh for coming on this week's episode! If you enjoyed this episode, please make sure to stop by our Instagram post and give Josh a shout-out (you can click on the post below)!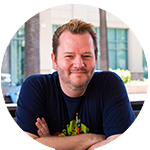 Josh worked at Walt Disney Imagineering for 21 years before taking on the challenge of helping develop and run Evermore Park as their Chief Creative Officer for a couple of years. Josh is also a theme park enthusiast, actor and director. 
GET THE EXCLUSIVE FAIRY GODPARENT BUTTON!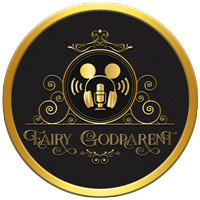 Being a part of the FGP Squad gives you access to additional content, giveaways and more! Plus, if you sign up for at least a $10 contribution you also get the exclusive Podketeers Fairy Godparent button as a thank you for your support!
If you would like to become a part of the FGP Squad family (aka one of our Podcast Fairy Godparents) you can use the 'Join the Squad' button below!