°o° --------------------- °o°
Cosmic Rewind!
Walt Disney World's newest coaster is now open! If you want to take a peek at the attraction (like we did), check out this video by 4K WDW on Youtube! 
Disney Dreamlight Valley
Here's the description of the upcoming game (from the Disney Dreamlight Valley website):
Disney Dreamlight Valley is a hybrid between a life-sim and an adventure game rich with quests, exploration, and engaging activities featuring Disney and Pixar friends, both old and new.  
Once an idyllic land, Dreamlight Valley was a place where Disney and Pixar characters lived in harmony—until the Forgetting. Night Thorns grew across the land and severed the wonderful memories tied to this magical place. With nowhere else to go, the hopeless inhabitants of Dreamlight Valley retreated behind locked doors in the Dream Castle.
Now it's up to you to discover the stories of this world and bring the magic back to Dreamlight Valley!
Starting in summer 2022, Disney Dreamlight Valley will be available in Early Access for players who purchase a Founder's Pack or have an Xbox Game Pass membership ahead of the game's free-to-play launch in 2023.
Are you excited about the release of this game? Join us on Discord to discuss!
GET THE EXCLUSIVE FAIRY GODPARENT BUTTON!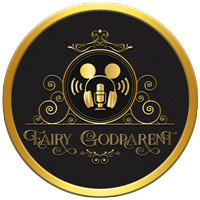 Being a part of the FGP Squad gives you access to additional content, giveaways and more! Plus, if you sign up for at least a $10 contribution you also get the exclusive Podketeers Fairy Godparent button as a thank you for your support!
If you would like to become a part of the FGP Squad family (aka one of our Podcast Fairy Godparents) you can use the 'Join the Squad' button below!