°o° --------------------- °o°

[As posted on the runDisney site]
It Takes a Village
This year, runDisney is proud to celebrate not only our favorite princesses, but all of those that help to raise, nurture and believe in them. The 2023 Disney Princess Half Marathon Weekend is celebrating the inspiring athletes participating in the events—both at Walt Disney World Resort and throughout thousands of virtual locations—as well as those that support them. It truly does take a village, and we're proud to be a part of yours!
Registration opens on June 21, 2022 at 10:00 AM EASTERN TIME
Prices start at $103.40. More info can be found here:
Disney Princess Half Marathon Weekend | runDisney
GET THE EXCLUSIVE FAIRY GODPARENT BUTTON!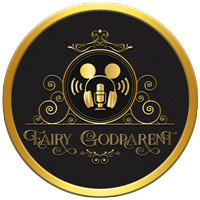 Being a part of the FGP Squad gives you access to additional content, giveaways and more! Plus, if you sign up for at least a $10 contribution you also get the exclusive Podketeers Fairy Godparent button as a thank you for your support!
If you would like to become a part of the FGP Squad family (aka one of our Podcast Fairy Godparents) you can use the 'Join the Squad' button below!