°o° --------------------- °o°
Although we were unable to fundraise prior to the CHOCWalk, we'd still like to raise money for the children of CHOC! Click the image below to make a donation to help us reach our modest goal of $250!

GET THE EXCLUSIVE FAIRY GODPARENT BUTTON!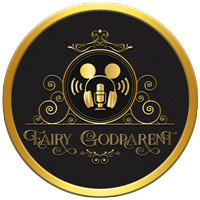 Being a part of the FGP Squad gives you access to additional content, giveaways and more! Plus, if you sign up for at least a $10 contribution you also get the exclusive Podketeers Fairy Godparent button as a thank you for your support!
If you would like to become a part of the FGP Squad family (aka one of our Podcast Fairy Godparents) you can use the 'Join the Squad' button below!