°o° --------------------- °o°
We'd like to start by saying thanks to everyone for your support over the last 100 episodes! Also a big thanks to our friend Gavin Otteseon for the great looking art for this episode's title card!
---
We recently watched Captain America: Civil War and gave our thoughts in this episode, if you've seen the movie what did you think? Did you agree with any of us? Leave a comment down below.
---
Disney Dollars we were an inspired creation of Disney Legend Jack Lindquist. The idea was to have a collectible that also served as "official" currency of different Disney properties (Disneyland, Walt Disney World, Disney Cruise lines, etc.) The original "A series" print run was done in 1987 and released on May 5 of that year. The bills came in increments of $1, $5, $10, $20 and $50 and had security features similar to real United States currency. The bills were printed on 100% cotton paper to give the feel and look of legal US tender. As of May 16, 2016 Disney has discontinued sales of Disney Dollars. In a statement released by Disney, the reason given was that real money and the growing use of gift cards makes Disney Dollars obsolete. Below are just a handful of examples of Disney Dollar designs.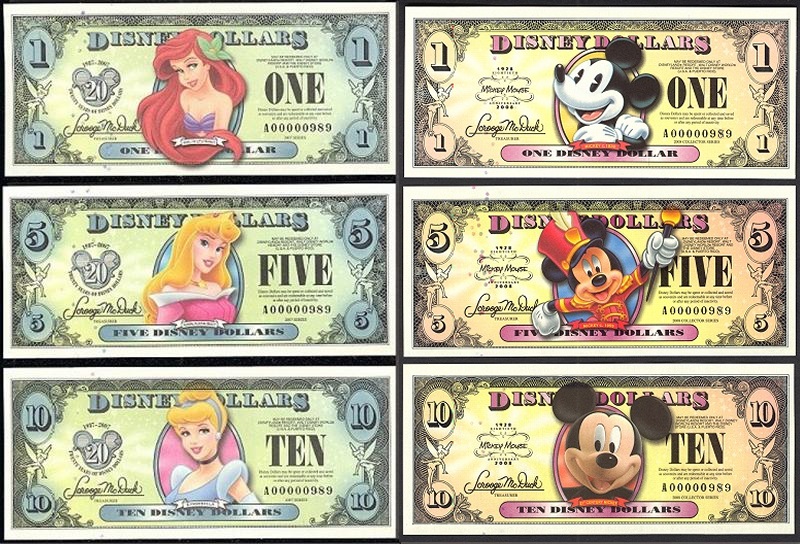 What do you think about Disney Dollars being discontinued? Do you own any? Leave your comments below.
---
We briefly mentioned a new documentary being made about Bob Gurr. Here is the trailer that we were talking about.
---
Our new website is up! If you're new to the site then: welcome! We've been working on this redesign for quite some time now and we have to say that we're very happy with how it came out. If you never got a chance to see the old site, below is screenshot. What do you think of the new design? Let us know in the comments section below!