°o° --------------------- °o°
In 'Episode 15: Building Magic (Our Ride Concepts)' we came up with our ride concepts and pitched them for everyone to vote on and your votes helped me win! 🙂 If you haven't heard it yet, click on the link to check it out.
We didn't get a chance to talk about this in the episode but before we started recording we were watching these NFL "bad lip reads" and had to share them. Check them out and leave your comments below:
In case you missed the posts, we talked about some of the changes in the blog post called:
Recap: Disneyland Resort Diamond Celebration Announcement
we also have a post with a sample of the projections that Javier was talking about here:
The new projections on Main Street, U.S.A.
——-
The castle is covered up for it's face lift for the 60th Anniversary.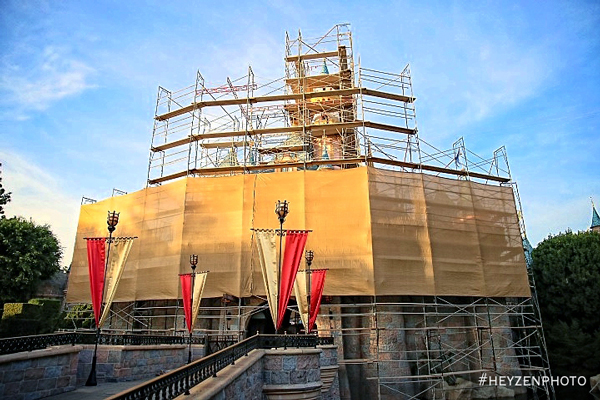 In this episode we talk about Club 33 and I mention that I had heard that the old entrance was a supply closet (which I thought housed cleaning supplies and stuff) but it is actually a storage area for items for the Le Bat en Rouge. So, I wasn't totally wrong.  Also, I found this YouTube video that someone posted of what the club used to look like before the renovations:
https://www.youtube.com/watch?v=CJAPISJNcEI
This episode we also launched a  new achievement if you have visited Club 33! When posting it, use the hashtag #Podketeers33Visit so that we can find your post! 🙂