°o° --------------------- °o°
If you missed our blog post with the Saved by the Bell clip, click this link to check that out: Jimmy Fallon on Saved by the Bell
In this episode we mention that we know some people that have experiences with paranormal activity while working or visiting2 Disneyland or California Adventure? Call the Podketeers Line at 626-506-2263 and leave us your story so that we can air it as part of a future episode!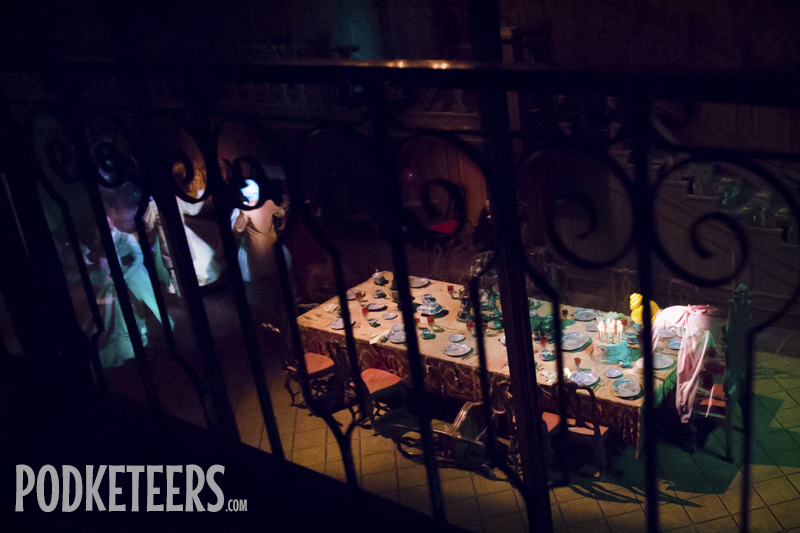 Happy birthday, Disney California Adventure!
This past week DCA celebrated it's 14th year and there have been so many changes! Below is a re-post from my (@heyzenc) Instagram account where we can see what the old version of Paradise Pier looked like.
One of the biggest changes that came to the park since it opened was the addition of Cars Land. Here is a photo of the construction back in Novemeber of 2011.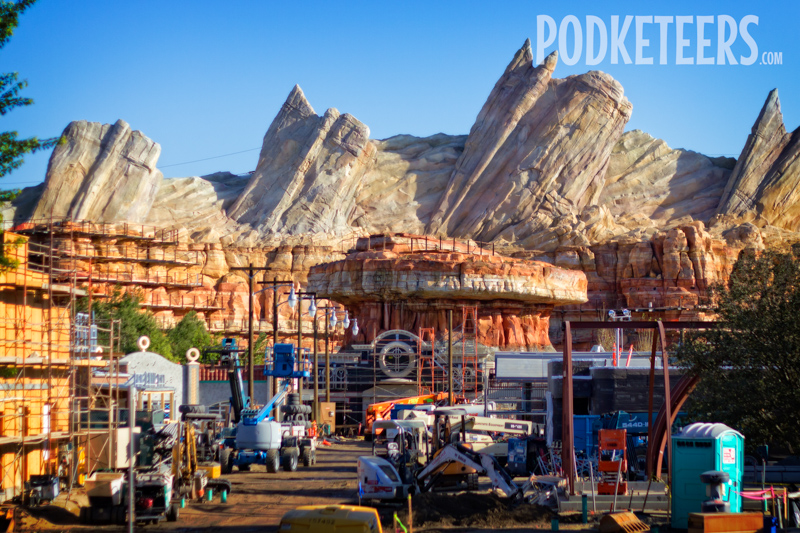 Remember when that X-1 fighter plane was coming out of that restaurant? Well, I forgot what it was called on the podcast but it was the 'Taste Pilot's Grill'. The plane was removed when Buena Vista Street was built because John Lasseter  said it would distract and break the illusion of Buena Vista Street. Do you think he's right? Check it out below:
Early on, DCA also had a bunch of artists paint their own renditions of Mickey Mouse. Here is the an image from the Yesterland website of the exhibit called Celebrate Mickey: 75 InspEARations. 
One of the recent changes coming to DCA is that Luigi's Flying Tires is going away. Did you like Luigi's Flying Tires? Did you ever get it to work properly? Also, if you missed our write-up, click the image below for more info: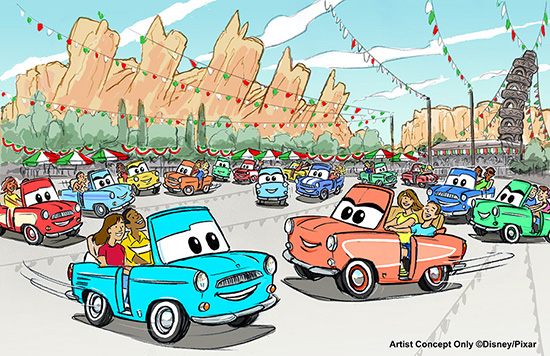 Finally, we made a reference to something called 'Teen Girl Squad' from the site Homestarrunner.com (we think it's funny). If you're interested, check out the first episode below: