°o° --------------------- °o°
During this episode we joke with Mario about the news about the 60th Anniversary Countdown Series Pins and how they were announced "last year" but we couldn't really find anything earlier than January 30th. That was the day that they announcement was made on the Disney Parks Merchandise Blog. If that was the only official announcement, it was made 1 day before the release of the first (Blue) pin on January 31th, 2015. If you're interested in getting the pins, here is the schedule for the rest of them:
Blue 60th Pin – January 31, 2015
Red 60th Pin – February 19, 2015
Turquoise 60th Pin – March 19, 2015
Purple 60th Pin – April 16, 2015
Yellow 60th Pin – May 14, 2015
Navy 60th Pin – June 18, 2015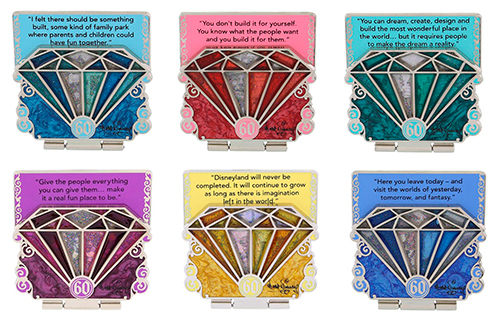 Each of the designs listed above is a limited release 3,000. It was also posted that a special Silver 60th pin will be released on July 16,2015 and will be limited to 5,000 pieces. Remember that in order to get one of these pins you must obtain a wristband. Wristband distribution will happen near Rainforest Cafe in Downtown Disney  starting at approximately at 7am (unless otherwise stated). Are you a pin collector? Are these pins you'll be getting for yourself? Let us know down below.
Paper Javier is coming. 🙂 #PaperJavier
This week we started our "60 Things I Love About Disneyland". You'll be able to find the posts on our Facebook page, Instagram and Twitter. Check out those services daily for a new category! If you repost an image, please use the hashtag #60DisneyFavorites.
The changes to the castle for the Diamond Anniversary are underway and we really like the ingenious method that they are using to create the sparkle effect. Check out the image below to see the colored glass beads on the small tiles. What do you think? Do you like it so far?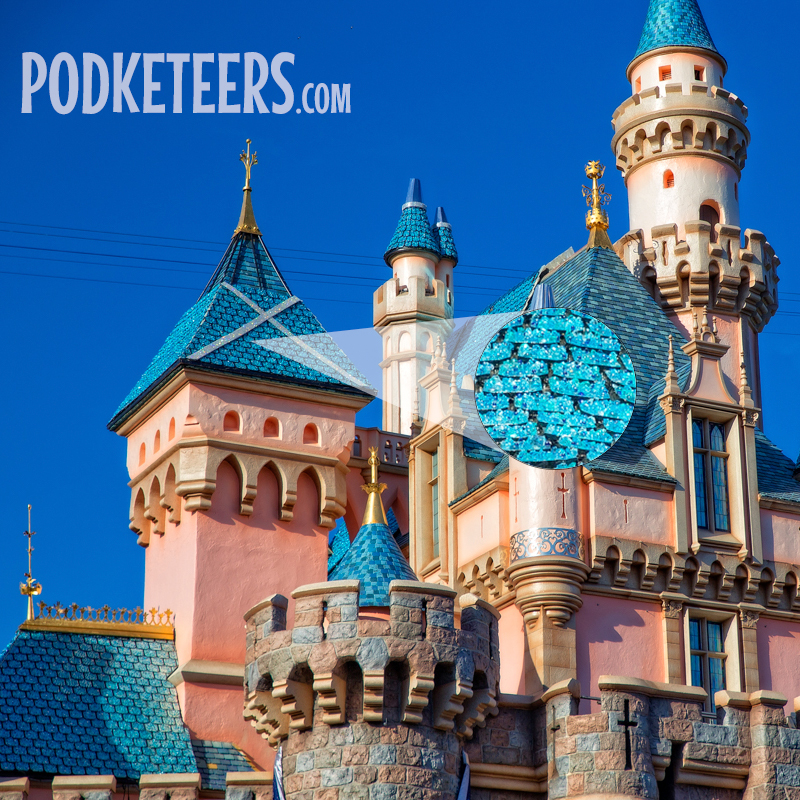 Although we didn't get a chance to visit the new Smokejumpers Grill (which marked it's official opening on March 20, 2015) we still intend on going but here is some of the concept art that was released when the project was first announced.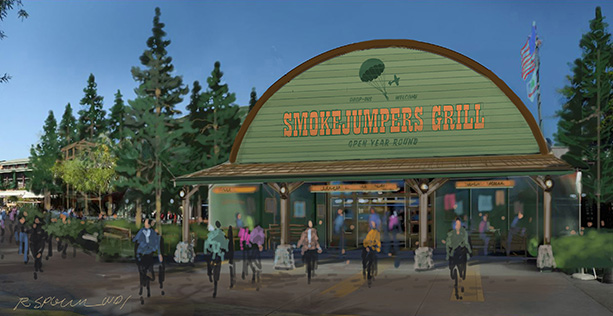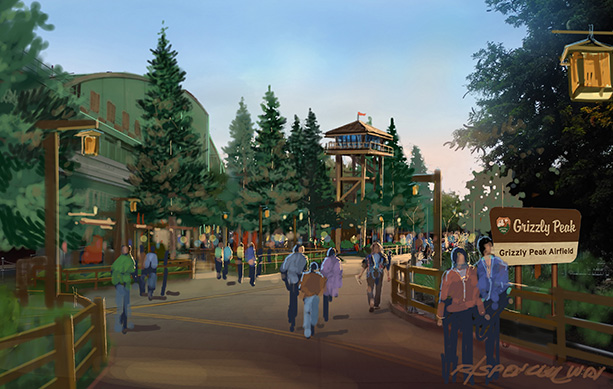 If you want to see what is on their menu now, click here.
————————
If you would like to donate some money towards cancel research, Mario's girlfriend, Kimberly, has put together a GoFundMe page where you can do just that. That page is located at:
http://www.gofundme.com/kimberlygruen
Along with your contribution, you also get the wonderful song 'Hope' by Kimberly. Click the link to listen to it.
Sam Simon. A very creative man with a wonderful heart. Check out Sam's acceptance speech at the 2014 Writers Guild Awards Ceremony:
So, we asked the question on the episode but do you have a favorite Simpson's episode? Leave  a comment down below with your answer!