°o° --------------------- °o°
We started off the episode talking about a Darth Vader watch but before we did, we talked about Android Wear and Apple Watches.
Do you own either of these? What do you think about it/them?
—
If you thought $15,000+ for an Apple Watch was expensive, Devonworks raised the bar by creating a Limited Edition Star Wars (Darth Vader inspired) watch that comes in at a whopping $28,500! That's Death Star money, y'all!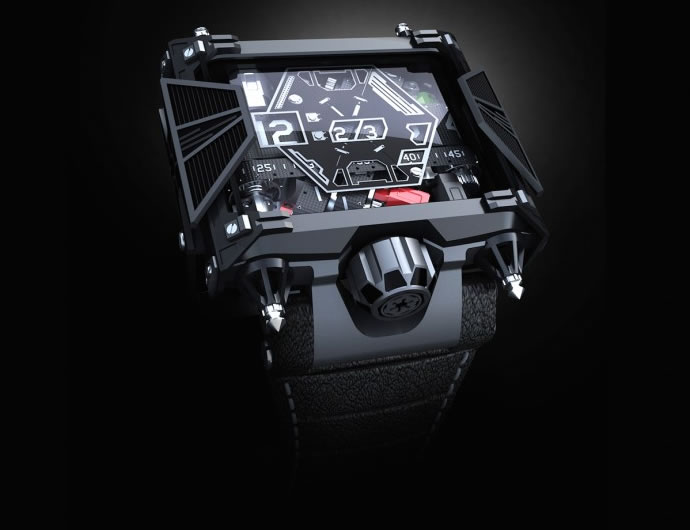 They also made the following commercial for the watch below:
Check out the Devon's website to get more info on the watch: www.devonworks.com
Watchmaker Nixon has also come up with their own line of Star Wars watches that start at a huge fraction of the cost above (which start around $125 per watch). Their first line is officially dubbed Nixon: Dark Side Collection Part 1. These designs are much more simplistic that the Devon watch and are both classy and can also fall into the "everyday wear" category. Check out the designs below: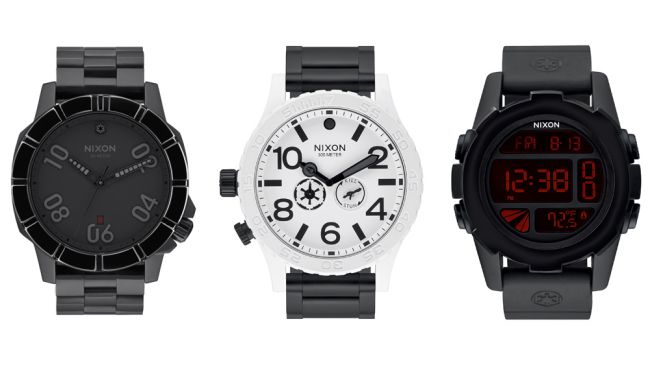 They even have their own commercial that you can take a look at below:
By the end of September 2015, Nixon will release 4 more collections: Dark Side: Stormtropper, Imperial Pilot, Darth Vader and Boba Fett. For more info and if you're interested in purchasing one, check out Nixon's website at: Nixon Dark Side Collection: Part 1
Are you a watch person? Would you be interested in any of these pieces? Leave your comments down below.
—
The Walt Disney documentary by American Experience was great. If you wanted your own copy, you can get it on Amazon by click on the link below.

—
If you're ever heard us say or refer to #SupKori it's because of our pal, Kori Celeste. Kori has an amazing singing voice and did a crazy good cover of Jessica Rabbit's "Why Don't You Do Right?". Below is a playlist of Kori's covers on Soundcloud:
—
The couple dressed as the Incredibles at Dapper is shown below on Heyzen's Instagram account:
This same couple had amazing UP-inspired outfits during Spring Dapper Day earlier this year:
Did you attend Dapper Day? Do you feel that Dapper Day is still going strong or is the the popularity of the day starting to go down? Leave your comments down below.
Quick note: Heyzen will be posting more Dapper Day photos this week on his blog at: heyzencontreras.com/blog