°o° --------------------- °o°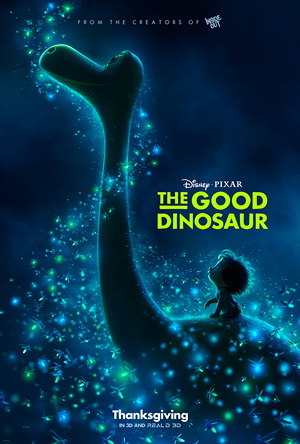 If you're like us we love us a good Pixar movie and The Good Dinosaur was no exception. Some people are going pretty far and calling The Good Dinosaur Pixar's first flop. Let us help clarify.  It's not a flop in the sense that most movies are bad because the movie is really great (spoiler, you will need at least 2 boxes of tissues). This is also quite possibly the most visually stunning thing that Pixar has ever made. The hyper-photo-realistic scenes even fooled us into thinking some of the scenes may have been rotoscoped. The story was pretty solid and didn't leave us feeling unsatisfied with the ending (again, tissues), it's absolutely heart-warming. So what then? Why the "flop" title? Box office numbers. As of the writing of this post the movie has grossed approximately $131 million since it opened but the movie itself cost about $200 million to make. Slap on another $150 million for marketing and on paper it looks like it was a bad movie. Is The Good Dinosaur a victim of Pixar's on success, though? This is the first time ever that Pixar has released two films in one year with Inside Out being a big part of the summer blockbusters. Personally we haven't seen much merchandising for TGD (as we've decided to call it) but we still see plenty of toys and marketing for Inside Out.
Have you watched the Good Dinosaur yet? What did you think about the movie leave your comments down below.
——–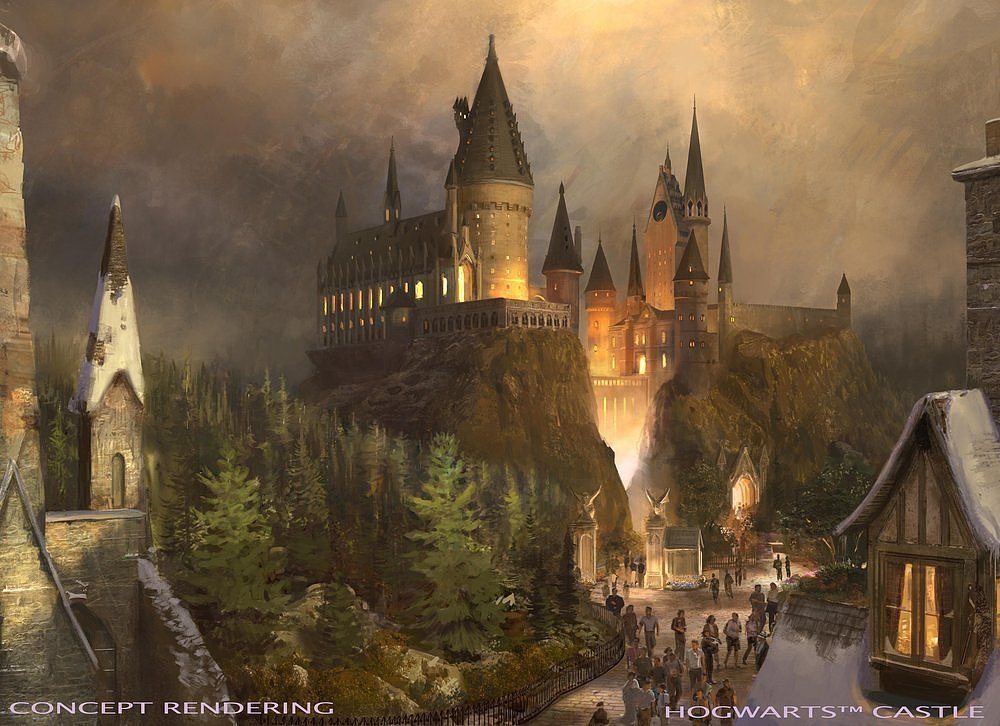 On April 7, 2016 Muggles and Wizards alike will congregate in Hollywood, CA for the opening of The Wizarding World of Harry Potter! More anticipated than the opening of The Simpson's own Springfield, the Wizarding World will, of course, include Ollivanders wand shop, Zonko's Joke Shop, Honeydukes (for all those with a sweet-tooth) and will have some eateries including The Three Boomsticks and the Hog's Head.
Universal Studios will have it's very first outdoor coaster when Flight of the Hippogriff opens and one of the most exciting things will be the opening of Harry Potter and the Forbidden Journey… in 3D!! This new hi-definition adventure will immerse you on journeys with Harry and his pals while spiraling and pivoting 360-degrees along an elevated track while wearing 3D-goggles inspired by those worn by quidditch players.
Check out this video of Luna Lovegood herself, Evanna Lynch, announcing the opening of the Wizarding World of Harry Potter:
Are you excited about the this new world at Universal Studios? Leave a comment down below!
——–
As of the posting of this episode we will be approximately 2 days away from the release of Star Wars Episode 7: The Force Awakens. Not more than 2 weeks ago, Disney Legend George Lucas was honored with the most prestigious award in the arts. Lucas was one of the 5 receiving the Kennedy Center Honors and even President Barack Obama was in attendance celebrating. Among the other honorees were conductor Seiji Ozawa, actress/singer Rita Moreno, singer-songwriter Carole King and actress Cicely Tyson. The event will be televised on CBS on December 29, 2015.
——–
Netflix is continuing to develop and launch some amazing series which include many in the Marvel universe (their latest being Jessica Jones). Fan of Iron Fist will be happy to know that writer/producer Scott Buck (best known for Dexter and Six Feet Under) has signed on to be the showrunner. The story if Danny Rand is said to tie into Daredevil and Jessica Jones. This rumor gained some credibility when Carrie-Anne Moss' character Jeri Hogwarth appeared on Jessica Jones and just happens to be significantly involved in Danny Rand's story. The new show has not yet started shooting and is expected to air sometime in 2017.
——–
As of this episode there are only a few more dates for Disneyland candy canes! Wristbands will be distributed after rope-drop which will have a batch,date and time listed. This is when you'll be able to pickup your candy cane and if you don't pick up your candy cane by 4pm, it will be sold to someone else. Please note that there is a limit of one candy cane per wristband/person.
Although additional times/dates may be added, here is what is left for 2015:
Candy Palace at Disneyland (park opens at 8am on the following dates):
December 18, 2015
December 24, 2015
Trolley Treats at DCA (park opens at 8am on the following dates):
December 16, 2015
December 19, 2015
December 25, 2015
Good luck!