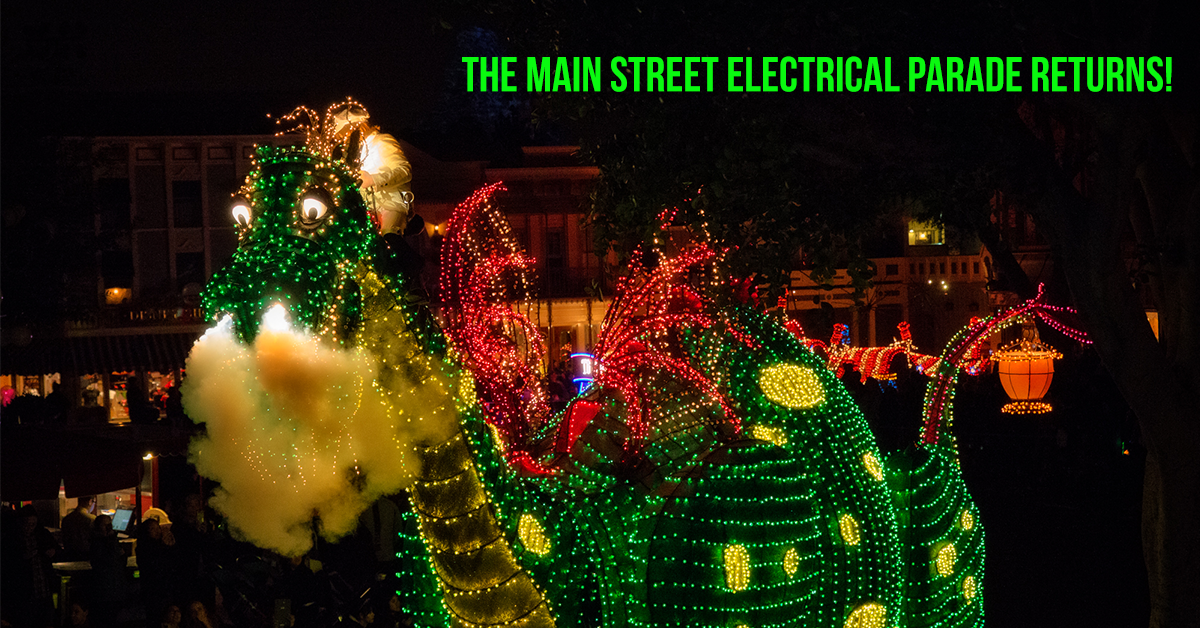 Main Street Electrical Parade Returns + LIVESTREAM (for special summer engagement)
A Favorite Returns
The Main Street Electrical Parade has dazzled audiences since June of 1972! Since then the parade (and versions of it) have appeared in several Disney parks around the world. This summer the nighttime spectacular it makes its triumphant return for a limited-time engagement with nightly shows from August 2 to September 30.
As an added treat, as the parade travels down Main Street for the first time this year, the Disney Parks Blog will be live-streaming the parade! You'll be able to tune in for the live stream of "Main Street Electrical Parade" HERE on Aug. 2 beginning at 8:55 p.m. PT or on the on the Disney Parks Blog!
Note: If you don't see the countdown timer on the bottom left-hand corner of the video click the play button.
UPDATE: The live stream is now over but you can enjoy the replay below!
What's your favorite Main Street Electrical Parade float? Let us know in the comments below!
Big Al
In this episode we talked about where "Big Al" got his name, well, it was non other than "Big Al" Al Bertino a former Disney Animator! Check out the photo below, do you think they look alike.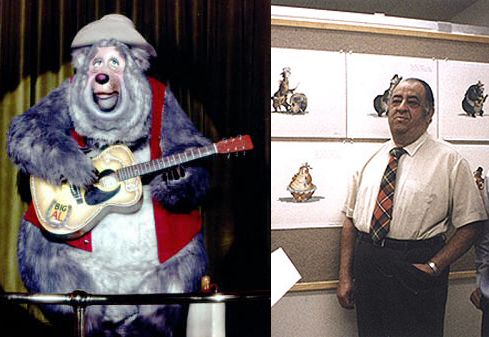 Using one of these links will take you to Amazon using our personal referral link which may result in us collecting a small commission from your purchase.