°o° --------------------- °o°
We're getting really excited about the Disney's upcoming live-action film, Beauty and the Beast. Recently a sneak-peek of Emma Watson singing 'Something There' was shared with the world and it's a very charming rendition. Although you can hear that Emma Watson isn't a classically trained singer and doesn't have the same power behind the notes that Paige O'Hara produces, it sounds like she does a wonderful job of keeping the song sweet and almost gives it a "girl next door" vibe when she sings it. In the glimpse that we get into her rendition of the 'Belle (Reprise)' (newest TV spot below) it felt like there was a bit more autofine-tuning but we can also tell that a great deal of care is being taken to not compromise the integrity of these classic songs. Check out the clips below:
Recently a new Belle doll went viral after a photographer in Colorado posted photos of the doll on his Flickr page. Clearly, the doll sold by JC Penney has some flaws that make it look more like Justin Bieber. We think that salvaging the product would require some adjustments to some facial features and the hairline but what do you think? Does it resemble Emma Watson? What would you change to lessen the "Beiber-ness" of the doll?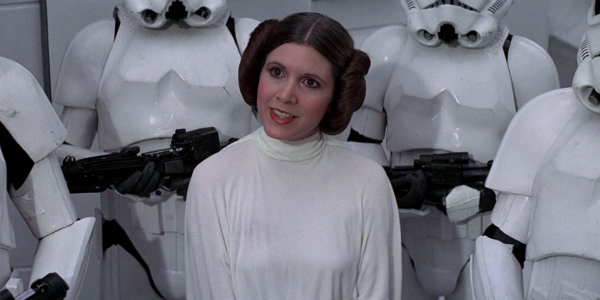 After Carrie Fisher's untimely passing, there was a lot of speculation on  whether Lucasfilm and Disney would digitally create General (Princess) Leia Organa to continue the storyline, however, an official statement on the matter was released by Lucasfilm that stated:
We don't normally respond to fan or press speculation, but there is a rumor circulating that we would like to address. We want to assure our fans that Lucasfilm has no plans to digitally recreate Carrie Fisher's performance as Princess or General Leia Organa.
Carrie Fisher was, is, and always will be a part of the Lucasfilm family. She was our princess, our general, and more importantly, our friend. We are still hurting from her loss. We cherish her memory and legacy as Princess Leia, and will always strive to honor everything she gave to Star Wars.
The post can be found here: http://www.starwars.com/news/a-statement-regarding-new-rumors
Disney MaxPass is coming in 2017
According to the Disney Parks blog, later this year we will see the adoption of the Disney Maxpass at the Disneyland Resort. The introductory (keyword here) rate for the new MaxPass is $10 a day per person and will allow guests to receive unlimited downloads of hi-res PhotoPass images and provide Disney FASTPASS return times to your favorite attractions for the day that the MaxPass is purchased. Not much more is available at this time but we'll be sure to update was we get more info on the new MaxPass.
Beauty and the Beast movie meet-up and Belle FUNKO Giveaway
One comment we heard quite a bit regarding the movie meet-ups was that we were doing them to far after a movie was released so this time we're planning on doing a movie meetup for Beauty and the Beast on opening weekend! More details will be coming soon along with a  Facebook invite so stay tuned!
Also, we're going to be giving away a Belle POP! Funko doll! Keep an eye out on our social media for details on how you can enter this giveaway!