°o° --------------------- °o°
Beauty and the Beast is coming and it has new songs! One of the songs that premiered recently was Evermore by Josh Groban and we absolutely love it! Written by Alan Menken, it has a very "Disney feel" to it sounds like an instant classic.  Check out the song below and let us know how "Disney" it feels to you!
Check out the latest vlog on our YouTube channel!
There are a lot of great presentations happening at this year's Food and Wine Festival at Disney California Adventure. One of the things we were most excited about are the beer tastings that will be offered:
Thursday, March 23 – 6:30 to 9:00 PM
Celebrating Anaheim Breweries
Noble Ale
Bottle Logic Brewing
Backstreet Brewery
Thursday, April 6 – 6:30 to 9:00 PM
Karl Strauss Brewing Company Matt Johnson, Brewmaster of Brewing Operations
Event Location and Price
Golden Vine Winery, Vineyard Room $150.00 per person, plus tax and gratuities for servers
There is also going to be many Food Network stars on hand with cooking presentations:
Saturday, March 11 – 6:00 PM to 7:00 PM
G. Garvin
Road Trip with G. Garvin and Turn Up the Heat with G. Garvin
Saturday, March 18 – 6:00 PM to 7:00 PM
Robert Irvine — Sold Out 
Restaurant: Impossible
Saturday, March 25 – 6:00 PM to 7:00 PM
Graham Elliot
MasterChef 
Saturday, April 1 – 6:00 PM to 7:00 PM
Guy Fieri — Sold Out
Diners, Drive-Ins and Dives and Guy's Grocery Games
Saturday, April 8 – 6:00 PM to 7:00 PM
Cat Cora
Cat Cora's Kitchen
Saturday, April 15 – 6:00 PM to 7:00 PM
Jet Tila
Chopped and Cutthroat Kitchen
Wanna hang with like-minded individuals? Check out the Diehard Disney Nuts Group on Facebook!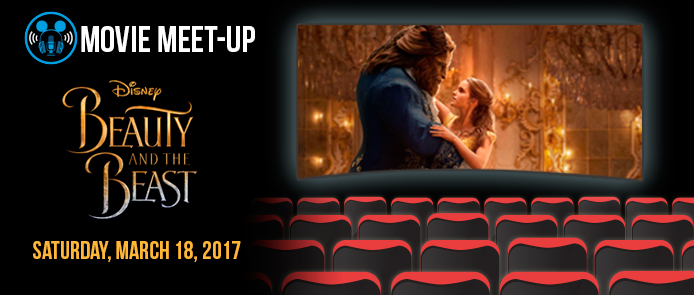 If you would like to join us for our movie meet-up to watch Beauty and the Beast, here is a the info at a quick glance:
AMC Downtown Disney 12
Saturday, March 18, 2017
Showing at 12:45pm
Standard Format (not IMAX)
We plan on being there at 12:00pm because the seats for standard format are not reserved. You can pre-order tickets using this link: https://www.atomtickets.com/movies/beauty-and-the-beast/206627
AMC Downtown Disney 12 is located at:
1565 Disneyland Drive
Anaheim, CA 92802
Across from Rain Forest Cafe and ESPN Zone in Downtown Disney.
If you have any questions, feel free to send us a message via one of our social networks (links below). Hope to see you there! 🙂