°o° --------------------- °o°
Last week the internet broke as word quickly spread that Johnny Depp was at Disneyland dressed as Captain Jack Sparrow greeting guests as they rode Pirates of the Caribbean. Check out this video! Below you'll also find the official video that was made that day.
Also, we will be doing a movie meet-up for Pirates of the Caribbean: Dead Men Tell No Tales at the AMC in Downtown Disney (Anaheim, CA). Info on showtimes and pre-order ticket links will be available soon.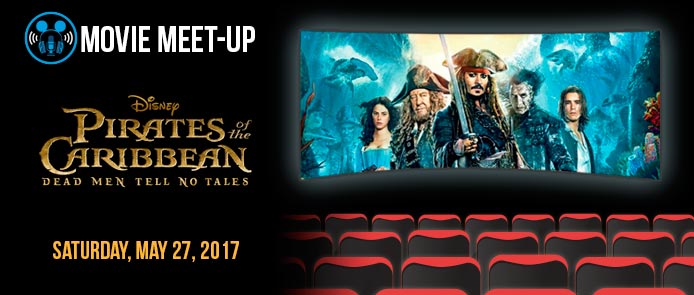 A new trailer dropped this week for Cars 3 and we finally have more info on what the movie will be about. While talking about it we debated on whether this was more of a "Tortoise and the Hare" type story or a "Rocky-trying-to-prove-he-still-has-what-it-takes" story. If you haven't seen the trailer you can check it out below and let us know in the comments section what you think.
A new Star Wars inspired pop-up bar is open in Hollywood. Described on their website as:
The Scum and Villainy Cantina is nestled in the black hole of Hollywood, CA. This temporary pop-up experience transports you into an immersive environment where you drink, eat, and hang out as if you were in another galaxy.
Costumes are definitely encouraged at 'The Scum & Villainy Cantina' and due to the popularity of the pop-up bar, they have extended the event through June 30, 2017. For more information and tickets you can click on the link below:
https://www.eventbrite.com/o/scum-and-villainy-cantina-13666903300
Official site: http://scumandvillainycantina.com/
Dapper Day is certainly a fun day (especially when you don't have wardrobe malfunctions) . Here are some of the photos that Heyzen took while he was in the park.
For more photos you can follow him on Instagram, he's @heyzenc.