°o° --------------------- °o°
Our good friend Angela joined us this week to help with the co-hosting duties! We mentioned in the episode that she recently took a trip to the Walt Disney Family Museum for the first time. Check out her vlog below!
During the episode Angela talks about what she saw when the stage that was last used for the Mad Tea Party was used was broken down. She described something having to do with water. Did you remember or were you able to guess?
The Mickey Mouse fountain was located in front of the Monsters, Inc. attraction. Do you remember seeing this?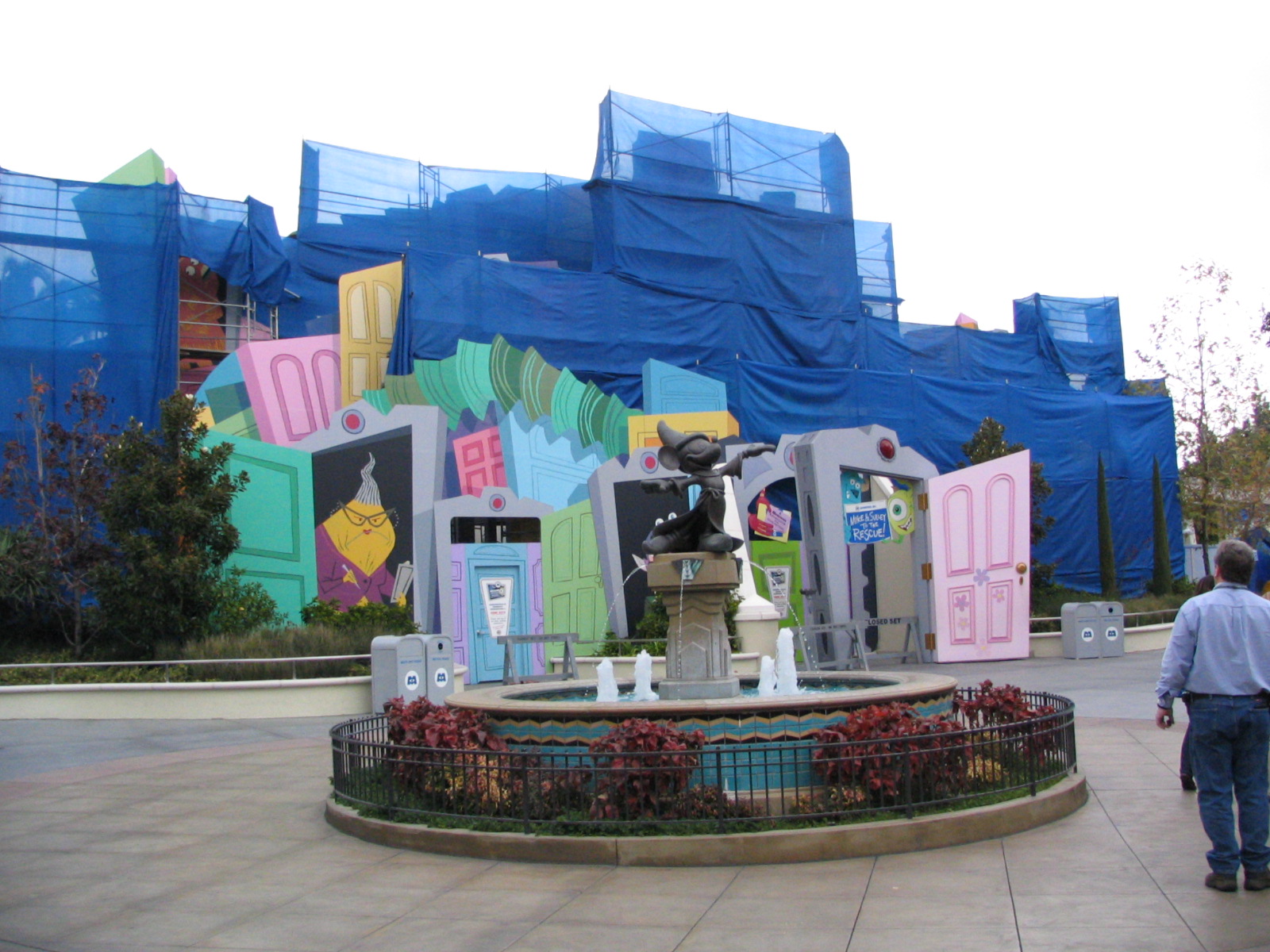 The Disney company is working on bringing new Marvel experiences to Disney California Adventure (or… should we just start calling it Disney's Adventure Park?). After all, Bob Chapek said so at the last D23 Expo. This might help explain why that Avengers hatch was put in place next to Mission: Breakout. Recently a new patent was awarded to the Disney company for a pendulum like ride system. In the patent itself, there is mentioned on swinging like :
"…experience similar to what it would feel like to be with Tarzan or a similar character swinging between trees of a jungle on a vine or with Spider-Man or a similar character swinging on webs between buildings as you move down streets of a city…"
Although it's unclear if that is a literal description of what the new ride system will be used for, we're excited to be getting a new thrill ride at DCA! Check out the images from the patent below:
If you're interested in reading the patent for the new swinging mechanism, here is the link: