°o° --------------------- °o°
We're very excited to see that The Incredibles is coming to us in the form of a LEGO game! The game will be available June 15, 2018 on Nintendo Switch™, PlayStation®4, Xbox One, and PC. Check out the game trailer below!
During the episode we also talked about Disney films that we thought would be good to translate into a LEGO game or LEGO movie. Do you have any suggestions? Leave your comments below and we'll read them in an upcoming episode!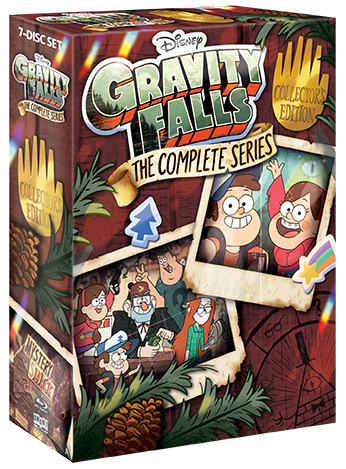 Some of us were extremely excited to find out that Gravity Falls is finally coming to Blu-ray and DVD! The 7 disc set will include all 40 episodes of the series and will be released as a regular and as a Collector's Edition which will include a n exclusive lithograph (no word on what it looks like yet). The price for the regular boxed set will be $49.99 and the collector's edition will run you $79.99.
One thing we found interesting is that Disney is not releasing this. The set comes from the company Shout! factory. If you're not familiar with Gravity Falls, here is the site synopsis:
Welcome To Gravity Falls !

Twin brother and sister Dipper and Mabel Pines are sent to the small town of Gravity Falls, Oregon to spend their summer vacation with their great uncle ("Grunkle") Stan. Upon arrival, Grunkle Stan enlists the siblings' help in running The Mystery Shack, a self-owned tourist trap that overcharges unsuspecting customers. While Dipper has a hard time getting used to his new surroundings, Mabel's upbeat optimism comes in handy in her quest to find true love.

But there may be more to Gravity Falls than meets the eye as Dipper and Mabel encounter strange occurrences and weird creatures. When Dipper stumbles upon an elusive book, he discovers it is the answer to uncovering the town's mysterious happenings. Soon, Dipper and Mabel realize they must rely on each other to navigate this unfamiliar place. Meanwhile, Grunkle Stan guards a secret of his own — one that just might hold the key to unlocking the deeper mystery that is Gravity Falls.
The link to order is here:
https://www.shoutfactory.com/product/gravity-falls-the-complete-series-collector-s-edition?product_id=6756
The Disney/Pixar bracket floating around the internet is causing a bunch of commotion due to people's choices. We decided to fill out out own brackets which you can see below. Click on each one for a larger version:
Have you filled out this bracket? Who won your version? If you post it online tag us so we can check it out! We've included a blank version if you want to play along!
Also, we recorded a special episode for our Fairy Godparents (the FGPSquad) available exclusively on Patreon! If you would like access to any of our exclusive content, more info is in the Fairy Godparent link below!
GET THE EXCLUSIVE FAIRY GODPARENT BUTTON!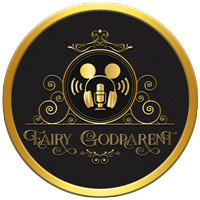 Being a part of the FGP Squad gives you access to additional content, giveaways and more! Plus, if you sign up for at least a $10 contribution you also get the exclusive Podketeers Fairy Godparent button as a thank you for your support!
If you would like to become a part of the FGP Squad family (aka one of our Podcast Fairy Godparents) you can use the 'Join the Squad' button below!