°o° --------------------- °o°
Hello everyone!
This is going to be a very short blog post but we wanted to take an opportunity to say thank you. You are the reason we do this show and  your support over the years has meant a lot to us and has helped us continue to grow. As we look forward to the future we have many plans and hope that you'll continue to be there along for the ride.
We also want to send a special thank you to Panic City for our awesome new theme song! Having our own song is something that we've been working on for a very long time and we're happy that he created something that we love. If you would like to check out his mixes or inquire about music services by Panic City here is his info:

website:  www.paniccitymusic.com 
email: [email protected]
Did you know that the Incredible's mansion is listed on Zillow? At an undisclosed amount, 19, 962 sqft Incredibles Super-Home has 4 bedrooms and 4 baths. Check out the images below (click on an image to see a larger view):
What do you think about the Incredibles Mansion? If you've seen the movie, what was your favorite feature of the house? Leave a comment down below!
GET THE EXCLUSIVE FAIRY GODPARENT BUTTON!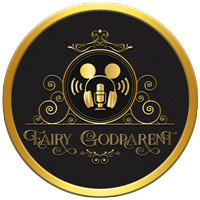 Being a part of the FGP Squad gives you access to additional content, giveaways and more! Plus, if you sign up for at least a $10 contribution you also get the exclusive Podketeers Fairy Godparent button as a thank you for your support!
If you would like to become a part of the FGP Squad family (aka one of our Podcast Fairy Godparents) you can use the 'Join the Squad' button below!