°o° --------------------- °o°
Helping the Hungry
Earlier this month, members of VoluntEARS and the Disneyland Resort's Design and Engineering teamed up to help fight hunger in a very unique way! Together they created a 10-foot Jack-Jack out for the 11th annual CANstruction Orange County competition.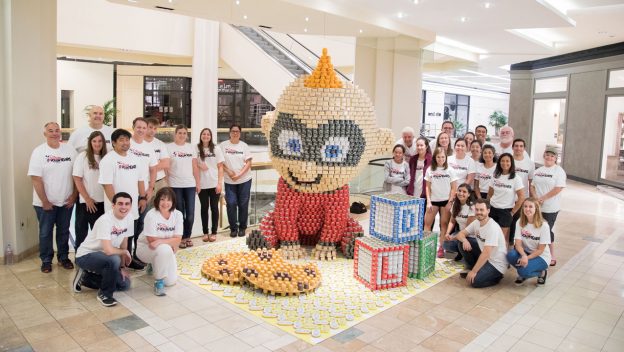 The Incredible-ly large child of Helen and Bob Parr, was designed over a period of 6 months, took 8900 canned food items to create and 1 night to build.
As part of the efforts to raise money for the Orange County Food Bank, supporters can vote on their favorite creation for $1 per vote (all proceeds benefit the OC Food Bank). If you would like to donate click the link below:
GET THE EXCLUSIVE FAIRY GODPARENT BUTTON!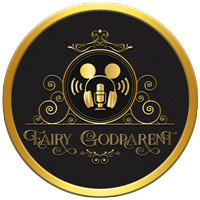 Being a part of the FGP Squad gives you access to additional content, giveaways and more! Plus, if you sign up for at least a $10 contribution you also get the exclusive Podketeers Fairy Godparent button as a thank you for your support!
If you would like to become a part of the FGP Squad family (aka one of our Podcast Fairy Godparents) you can use the 'Join the Squad' button below!
Miguel comes to DCA!
Sometimes the simplest things are the ones that make the largest impact. That was certainly the case for California Adventures show 'A Musical Celebration of Coco'. Last year we saw a marionette of Miguel pop-up at Disneyland Paris and we loved it! Although we didn't get a chance to see it in person, the photos that we saw were enough to convince us that we needed that marionette here.
Miguel as now made his way to Southern California as part of the tribute show and it's certainly an addition that we truly love! The simplicity of the puppet was the first thing that caught our eye. We're very glad to see that practical effects were used and that the movement and realism of this character really bring that show to life. Take a look at the video below and let know what you think!
Start your 30-day free Audible Trial!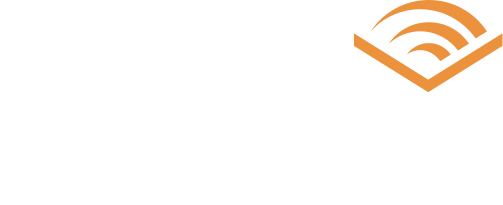 WE'RE CELEBRATING!
Mickey Mouse's 90th birthday is rapidly approaching and to help us celebrate, D23 has sent out free party kits for Gold Members. Gavin was able to order one of these boxes and he and Melissa did an unboxing to see what goodies came inside!
We'll be posting a location and time very soon for our celebration of Mickey Mouse's 90th birthday! We'll be setting up some decorations, getting a cake and just hanging out having fun! Make sure that you're following our social media accounts for information on the upcoming event.
Using one of these links will take you to Amazon using our personal referral link which may result in us collecting a small commission from your purchase.

Incredible features
We're probably in agreement with a majority of Disney/Pixar fans when we say that Jack-Jack stole the show in the Incredibles 2. During the film there was a scene where Edna Mode was gitty to have the opportunity to watch baby Jack-Jack. With the release of the Blu-ray upon us, we'll finally get a glimpse into really happened the night that "E" babysat Jack-Jack. In his tweet marking the announcement, Brad Bird stated:
Many of you have suggested we show what transpired the night E babysat Jack-Jack. Well, we were WAAAY ahead of you! AUNTIE EDNA, an all-new short directed by i2 story supervisor Ted Mathot will be on the #Incredibles2 in-home release available on Digital 10/23 and Blu-ray 11/6! pic.twitter.com/om5uYjMixH

— Brad Bird (@BradBirdA113) September 5, 2018
We have to admit that it's super cool of Brad Bird to think a few steps ahead and give us all what we wanted before we even knew what that was!