°o° --------------------- °o°
We're celebrating Mickey's (and Minnie's) 90th Anniversary! We'll be getting together on Saturday September 22, 2018 between 2-4pm at the Disneyland Picnic area! We'll have some cake there to celebrate along with some photo ops. Hope to see you there!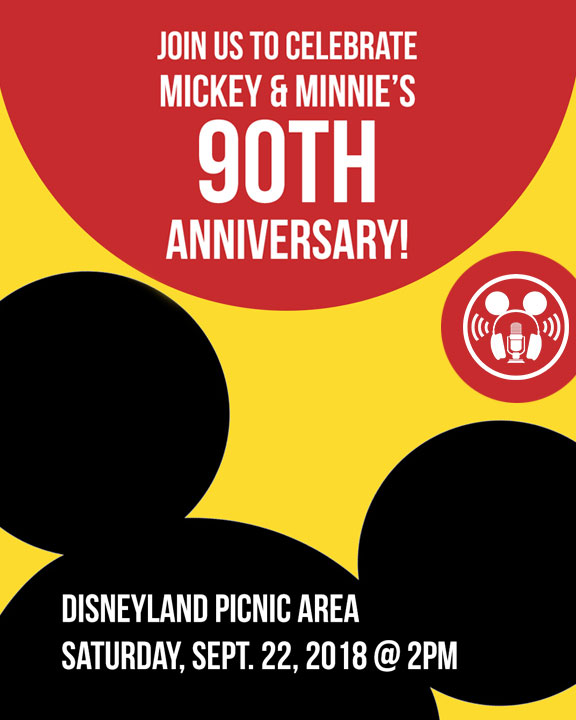 In case you missed it, we posted an unboxing video of the D23 Mickey box that we received. You can check that video out below.
A new collection of Mickey Mouse cartoons called 
Celebrating Mickey
will be released October 23, 2018 as part of the "90 Years of Magic – Mickey The True Original" campaign (this is also why we're throwing him a party). The new collection will be available on Blu-ray and Digital and will include 13 classic short films. Some of the cartoons that be believe will be a part of this collection include 
Steamboat Willie, Plane Crazy, Brave Little Tailor and The Sorcerer's Apprentice.
You can pre-order the collection now using the provided Amazon link!
The latest volume (3) of Pixar Shorts is scheduled for release on Novemeber 13, 2018! The latest set will include:
Bao
LOU
Piper
Lava
Sanjay's Super Team
Riley's First Date?
The Radiator Springs 500 1/2
Party Central
The Blue Umbrella
The Legend Of Mor'du
Partysaurus Rex
Bonus Mini-Movie: Marine Life Interviews
Bonus Mini-Movie: Miss Fritter's Racing Skoool
Just like the Celebrating Mickey collection, you can pre-order your copy on Amazon using the provided links!
Hilda
is a new animated series exclusive to Netflix. The series is based on the books by Luke Pearson (with Pearson also  producing). The thing that caught our eye is how much the series reminds us of Gravity Falls. The story follows a young girl named Hilda and her adventures encountering elves, trolls and other beings in a magical world. We're looking forward to this series because it might fill the hole that Gravity Falls has left behind.  Check out the trailer below.
Hilda will be available on September 21, 2018.