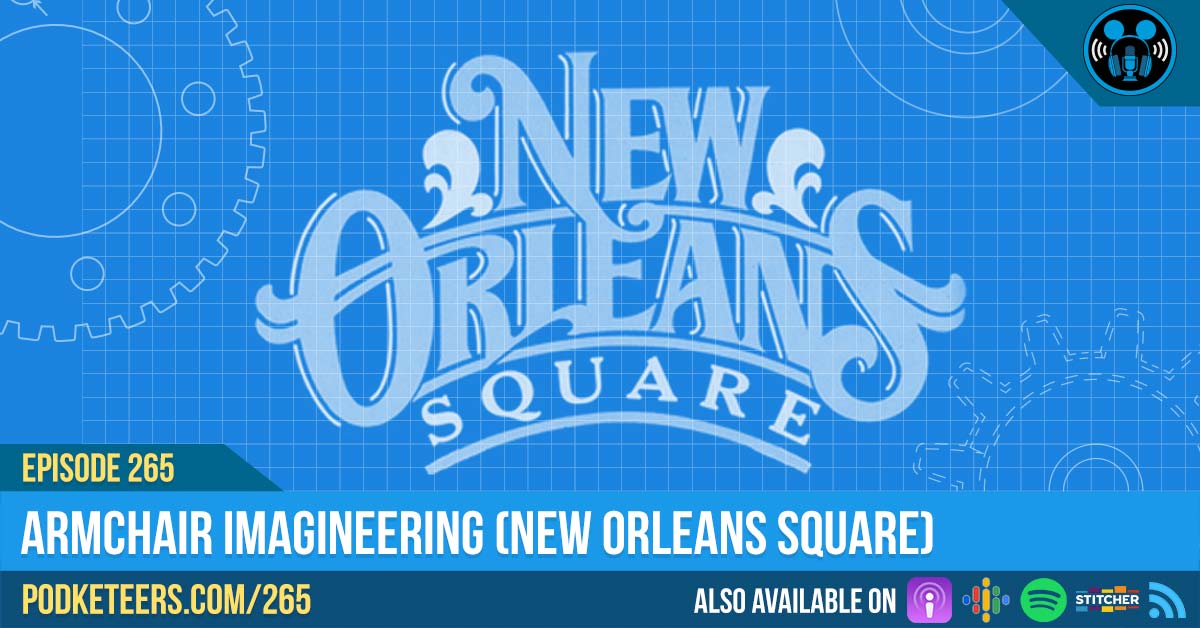 Ep265: Armchair Imagineering (New Orleans Square)

Podcast: Download (Duration: 1:38:27 — 80.1MB)
Subscribe: Apple Podcasts | Android | Google Podcasts | Stitcher | Spotify
Destinations and Spiders
Gallery Nucleus is currently displaying the second part of the Disney Destinations show that they did last year but they also have an exhibit with art inspired by Spider-Man: Into the Spider-verse. On their website they describe the shows as:
DREAM DESTINATION 2: A DISNEY TRAVEL POSTER EXHIBITION: In collaboration with Disney Fine Art and Cyclops Print Works, Gallery Nucleus is excited to reprise our official Dream Destinations 2: A Disney Travel Poster Exhibition! Join us for a visual tour of a number of Disney locales through a brand new series of travel posters by an incredible roster of artists!
Running between: June 29, 2019 – July 21, 2019
Opening Reception / Jul 13, 6:00PM – 9:00PM
WHAT'S UP DANGER? THE INTO THE SPIDER-VERSE TRIBUTE SHOW: Gallery Nucleus, in partnership with Grey Matter, are proud to present the official tribute exhibtion for Spider-Man: Into the Spider-Verse! Join us on June 29th, from 6PM to 9PM for the grand unveiling of prints and art made in tribute to the Oscar-winning film!
Running between: June 29, 2019 – July 21, 2019
Opening Reception / Jun 29, 6:00PM – 9:00PM
Check out these Instagram posts from the shows:

Walt and Lillian
In this episode we talked about Walt and Lillian celebrating their 30th anniversary at Disneyland just days before the historic opening of the park. A link to the article that we talked about in this episode regarding the petrified tree is below but check out this photo of the letter between Walt and John Baker.
Check out the article here:
Helping the kids
The CHOC Walk is almost here and we need your help to reach our fundraising goal! We're trying to raise money to help the Children's Hospital of Orange County (CHOC) and we've updated our goal in an attempt to raise at least $1000! If you can spare a few dollars it would help us out a lot and we would sincerely appreciate your contribution! Thank you in advance for your support!
You can click on one of the images below to donate directly to one of our fundraising pages. 
Check out this vlog from our inaugural CHOCWalk!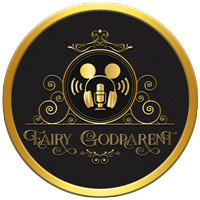 GET THE EXCLUSIVE Fairy Godparent BUTTON!
If you would like to become a Fairy Godparent of our podcast you can do so for as little as $1 per month! Plus, if you sign up for a contribution of at least $5 per month you will get the exclusive Podketeers Fairy Godparent button as a thank you for your support.
Using one of these links will take you to Amazon using our personal referral link which may result in us collecting a small commission from your purchase.