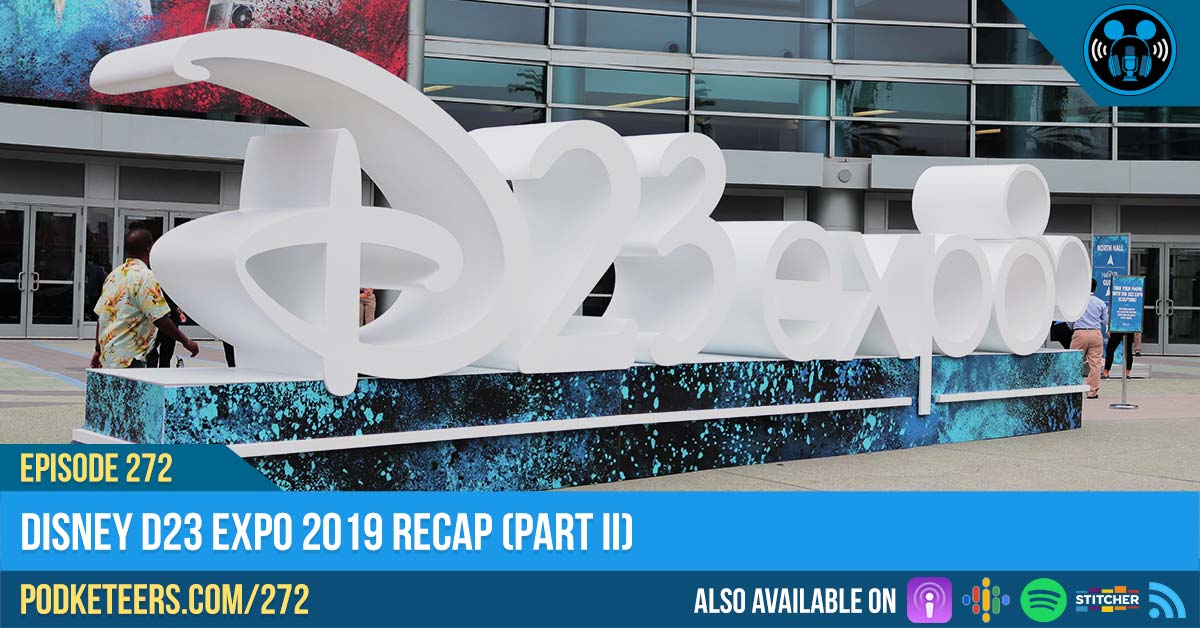 Ep272: Disney D23 Expo 2019 Recap (PART II)

Podcast: Download (Duration: 1:34:36 — 77.0MB)
Subscribe: Apple Podcasts | Android | Google Podcasts | Stitcher | Spotify | RSS
DAY 1 VLOG
Our D23 day 1 vlog is up on our YouTube channel! You can watch it below and we invite you to subscribe to our channel!  Here is the "chapter" breakdown that we added in the video description  (the time stamps are clickable if you're watching this video on YouTube):
3:45 – Disney Legends ceremony recap
5:23 – Showroom floor montage
6:29 – Lou Mongello (WDW Radio)
7:20 – Dave (Mousetalgia Podcast)
8:08 – D23 Street Party
12:23 – Cosplayers
15:43 – Tony (YouTube: DisneyiRLTV)
17:05 – More cosplayers
20:30 – Steve Zaragoza (YouTube: The ValleyFolk)
26:09 – D23 Design Challenge Montage
27:18 – Jeremy Gatlin (D23 Design Challenge Winner)
29:57 – DapsMagic crew
32:00 – Justin Scarred / Waltland booth
35:21 – Don Hahn
38:03 – Take heed!
38:17 – More cosplayers!
42:04 – WE FOUND GAVIN!
Here's links to the websites to some of the folks that appeared in this vlog:
WDW Radio:
https://www.youtube.com/wdwradio
Mousetalgia Podcast:
http://www.mousetalgia.com/
The Valley Folk:
https://www.youtube.com/thevalleyfolk
Justin Scarred:
https://www.youtube.com/user/justinscarred
Daps Magic:
https://www.youtube.com/user/mrdaps
Tony and Vanessa (DisneyiRLTV):
https://www.youtube.com/disneyirltv
Waltland (Walt Disney History Tour):
https://www.waltland.com/
New facade
It looks like the Sunset Showcase Theater has a new entrance facade. Should we queue Maui?
What are your thoughts on this new entrance? Leave your comments below.
Big Al
In this episode we talked about where "Big Al" got his name, well, it was non other than "Big Al" Al Bertino a former Disney Animator! Check out the photo below, do you think they look alike.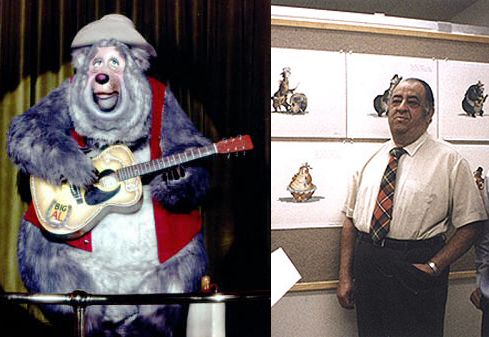 Using one of these links will take you to Amazon using our personal referral link which may result in us collecting a small commission from your purchase.