Podcast: Download (Duration: 1:08:39 — 56.2MB)
Subscribe: Apple Podcasts | Android | Google Podcasts | Stitcher | Spotify | RSS
Haunted Holidays
The gingerbread house in the Haunted Mansion this year is absolutely amazing! The towering 10-foot structure is possibly the best one to date! Have you seen it in person? What did you think of the Pepper's Ghost effect? Check out some images from our post below!
This is Halloween
Halloween Time is in full swing at the Disneyland Resort and as always there's an amazing food selection! We're still looking for photos of the food guides so if you find one that we can post, please let us know! 
Big Al
In this episode we talked about where "Big Al" got his name, well, it was non other than "Big Al" Al Bertino a former Disney Animator! Check out the photo below, do you think they look alike.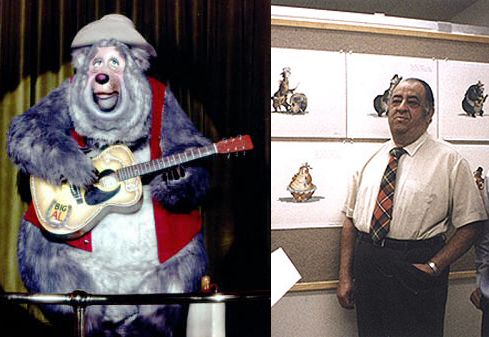 Using one of these links will take you to Amazon using our personal referral link which may result in us collecting a small commission from your purchase.