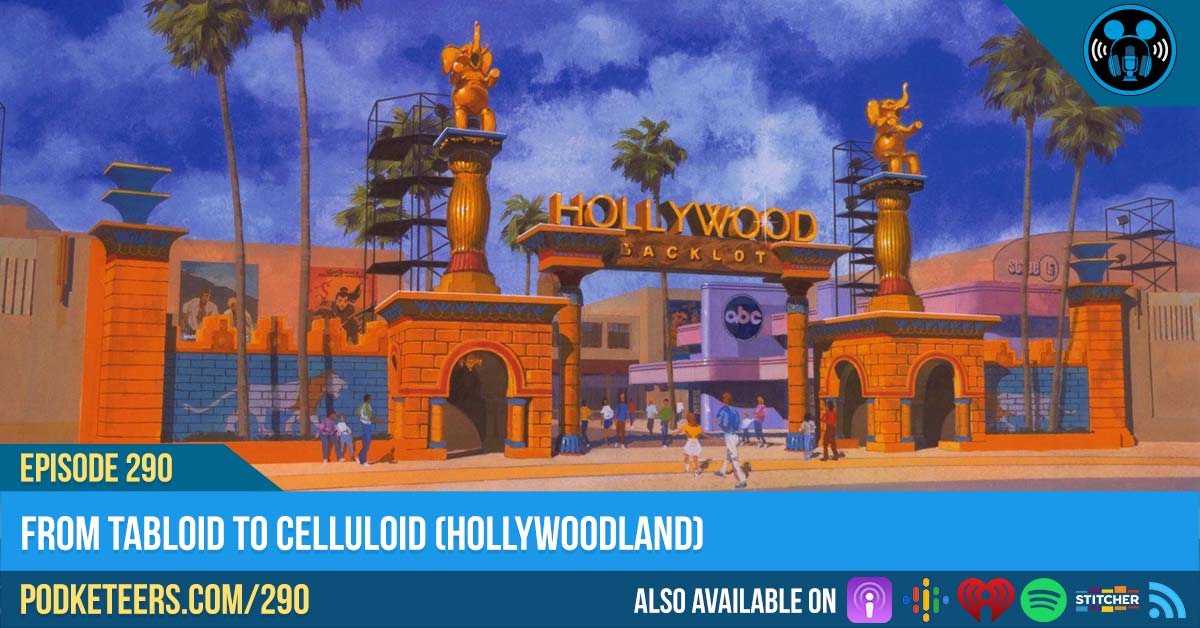 Ep290: From Tabloid To Celluloid (Hollywoodland)

Podcast: Download (Duration: 47:35 — 39.3MB)
Subscribe: Apple Podcasts | Android | Google Podcasts | Stitcher | Spotify
LIGHTS, CAMERA, ACTION!
In this episode Melissa runs down some of the attractions and shows that have been around the Hollywood Backlot area of California Adventure (now known as Hollywoodland). During the episode we mentioned a couple of videos thaht we had posted on our YouTube channel from the opening of Guardian's of the Galaxy: Mission Breakout! which you can check out below:
If you enjoyed those videos, consider subscribing to our YouTube Channel! 🙂
Magic Happens debuts at the Disneyland Resort on February 28, 2020.
Using one of these links will take you to Amazon using our personal referral link which may result in us collecting a small commission from your purchase.