°o° --------------------- °o°
This is episode of Podketeers is brought to you with support from Freshbooks!
Get a 30-Day Free Trial at www.gofreshbooks.com/podketeers or click the image below!

March Mayhem Returns!
March Mayhem is returning and this year the different animation eras are competing to see which film is the best!
We're working on seeding right now and we'll be releasing the bracket soon so stay tuned! 
GET THE EXCLUSIVE FAIRY GODPARENT BUTTON!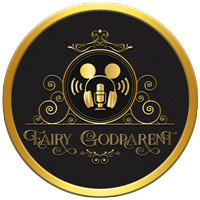 Being a part of the FGP Squad gives you access to additional content, giveaways and more! Plus, if you sign up for at least a $10 contribution you also get the exclusive Podketeers Fairy Godparent button as a thank you for your support!
If you would like to become a part of the FGP Squad family (aka one of our Podcast Fairy Godparents) you can use the 'Join the Squad' button below!
Lightsaber Ceremony
One of the experiences at Galaxy's Edge allows you to create your own lightsaber! You can do this at Savi's Workshop and cost about $200 credits (dollars) to make one. If you don't plan on making one but want to to check out the process and show that goes along with it, take a look at this video we found on YouTube by the folks at the LaughingPlace!