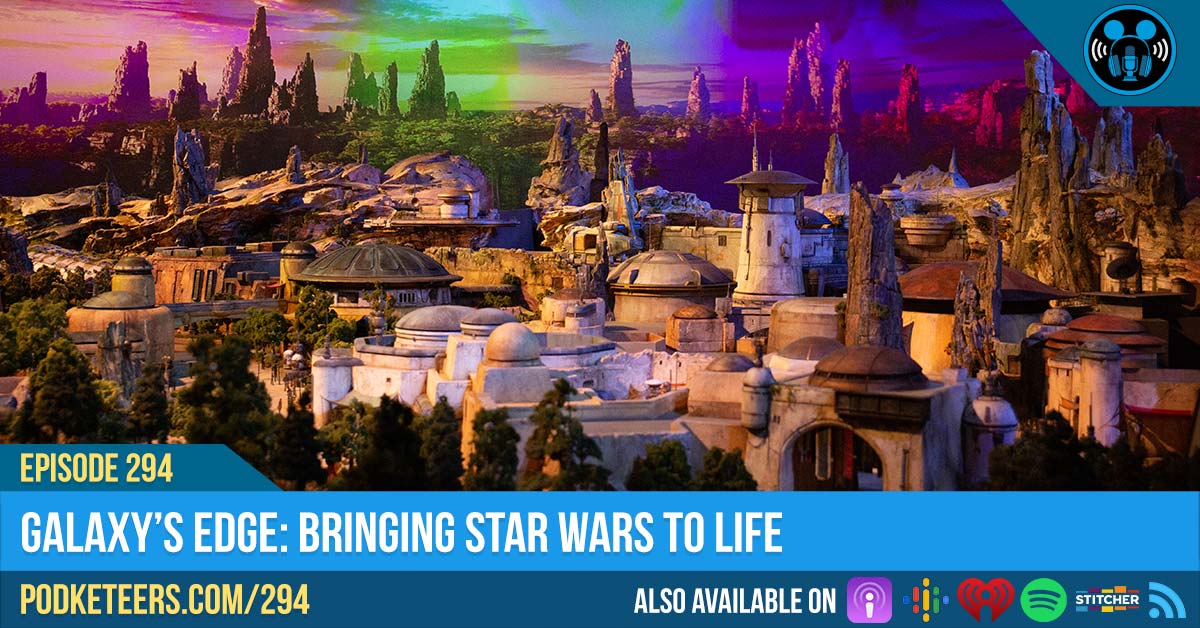 Ep294: Galaxy's Edge: Bringing Star Wars To Life

Podcast: Download (Duration: 51:20 — 42.4MB)
Subscribe: Apple Podcasts | Android | Google Podcasts | Stitcher | Spotify
This is episode of Podketeers is brought to you with support from Freshbooks!
Get a 30-Day Free Trial at www.gofreshbooks.com/podketeers or click the image below!

Project: Orange Harvest 
One of the first hints we had about Galaxy's Edge coming to Disney Parks came at the D23 Expo in 2013. On the show floor there were crates with many messages hinting at Star Wars related contents. One very prominently displaying the phrase:
Orange Harvest: Speculation Beyond Imagination
This was a play on the codename for Return of the Jedi which was "Blue Harvest" title and and fictitious tagline that read "Horror Beyond Imagination". 
One crate had a familiar shape cut out. It was a new cast member named "Artoo". More hints would be dropped in years to come.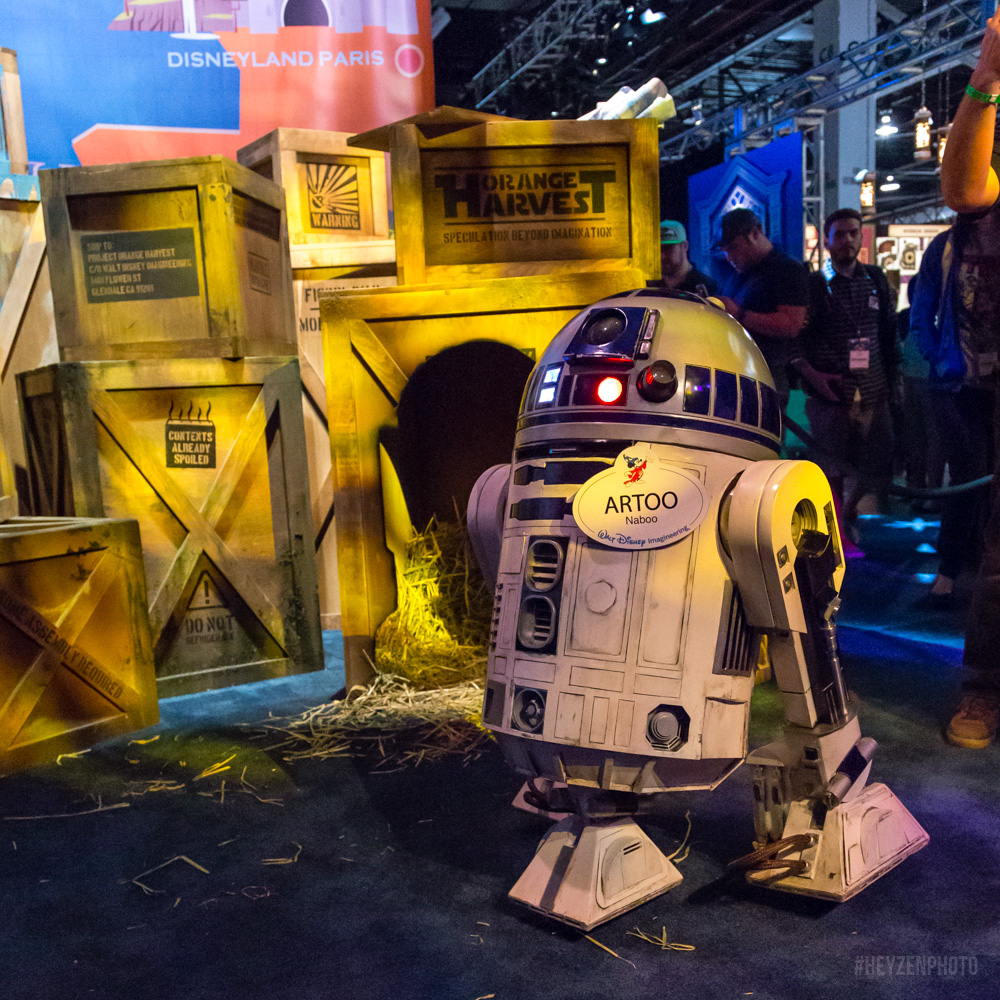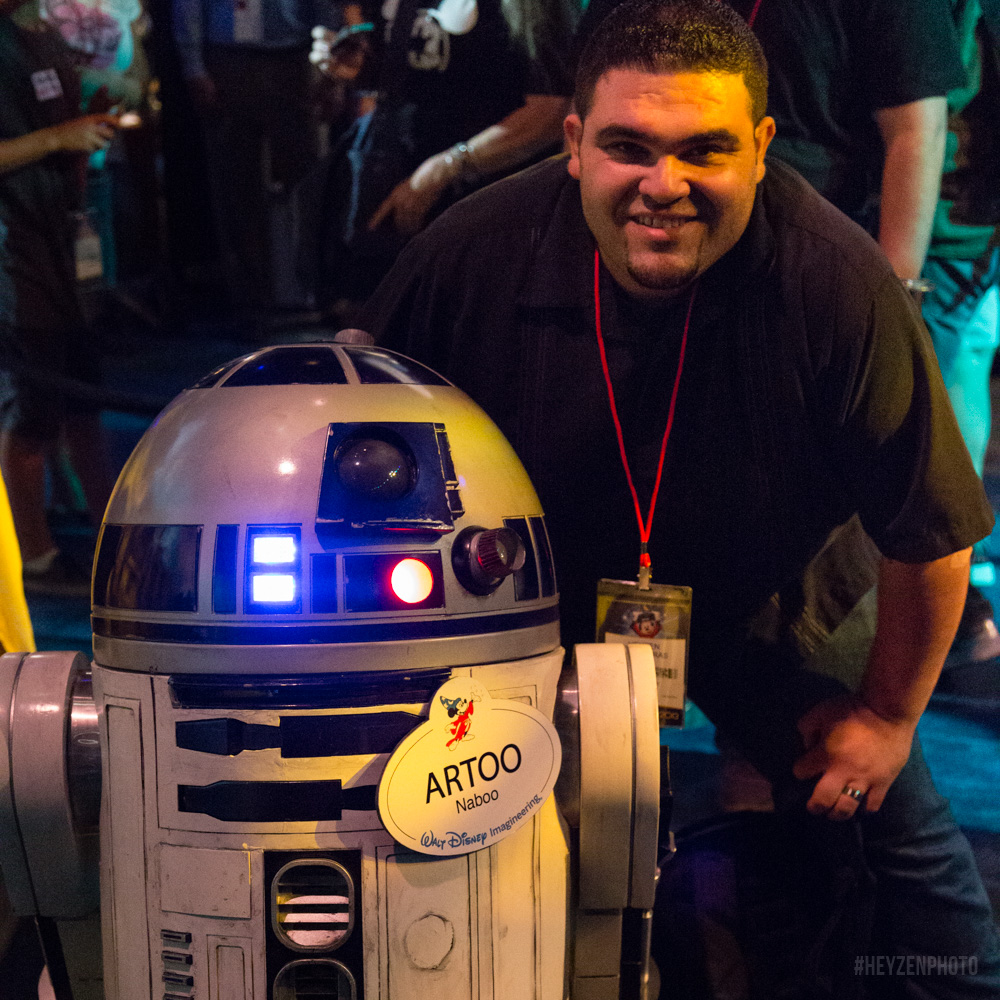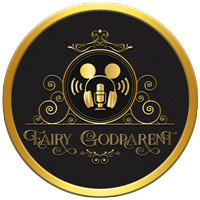 GET THE EXCLUSIVE Fairy Godparent BUTTON!
If you would like to become a Fairy Godparent of our podcast you can do so for as little as $1 per month! Plus, if you sign up for a contribution of at least $5 per month you will get the exclusive Podketeers Fairy Godparent button as a thank you for your support.
The Batuuan Way of Life
So you wanna speak like the people of Batuu? Look no further! We have some of the most commonly used phrases below. Sometimes you'll find some of these words and/or common phrases written in Arubesh (the written language of Batuu).
Hello
"Bright suns" : Good day / Good morning / Good afternoon
"Rising moons" : Good evening / Good night
[Rebellion] "Ignite The Spark" : (Rebellion greeting)
[Rebellion] "Light the fire" : (Rebellion greeting – response to "Ignite the Spark")
[First Order] "For the order" : Hello (Greeting)
Goodbye
"Til the spire" : See you later
"Good journey" : Goodbye
"May the spires keep you" : Goodbye
[First Order] "For the order" : Goodbye (Goodbye, yes, it's the same as the "hello")
General words / terms
"Only the ancients know" : I don't know
"Happy sun cycle" : Happy birthday
"On planet" : in Galaxy's Edge
"Traveler" : guest on Batuu
"Credits" : money
"Datapad" : cell phone
"Image capture" : take a photo
"Caf" : coffee
"Refresher" : coffee
"Hydrator" : water fountain
"Padawan" : a child or a Jedi in training
Using one of these links will take you to Amazon using our personal referral link which may result in us collecting a small commission from your purchase.