°o° --------------------- °o°
Silverlake Sisters
In this episode we mentioned the Silverlake Sisters as a possible performers for our updated vision of the Hollywood Land backlot area.  During the final days of the Tower of Terror (prior to closing to become Guardians of the Galaxy: Mission Breakout), the trio performed inside the tower! Check out this video we found on YouTube of one of their performances. 
Was there any ideas from the episode you'd like to see make its way into the parks? Leave a comment down below with your choice or an idea of your own! 
GET THE EXCLUSIVE FAIRY GODPARENT BUTTON!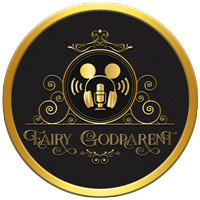 Being a part of the FGP Squad gives you access to additional content, giveaways and more! Plus, if you sign up for at least a $10 contribution you also get the exclusive Podketeers Fairy Godparent button as a thank you for your support!
If you would like to become a part of the FGP Squad family (aka one of our Podcast Fairy Godparents) you can use the 'Join the Squad' button below!