°o° --------------------- °o°
The morning of July 3, 2020 was filled with social media mentions of #Hamilfilm as we prepared for the release of the highly-sought after show which would be released on Disney+ later that evening.
This performance was recorded in June of 2016 and was originally planned for a 2021 release. Recording musicals for broadcasting on television is not a common practice but due to the world we're currently living in, this "live capture" release made sense. The release of Hamilton on Disney+ has been met with overwhelmingly positive reviews. The morning of July 3, 2020 was filled with social media mentions of #Hamilfilm as we prepared for the release of the highly-sought after show.
Although many of us will watch this and feel that we need to watch this in person, there will be a subset of people that will be content watching this once at home and be done with it. The ticket to watch this Broadway show was extremely difficult to get and cost upwards of several hundred dollars t attain but Disney+ is brining it to you for your $6.99 subscription fee.  This show can possibly bring in subscribers to Disney+ who may not have been included to sign-up but want to watch this for such a nominal fee which in turn would be great for Disney as they work towards recuperating the rumored $75 million for the streaming rights. 
Have you watched Hamilton yet? Have you seen it in person? If so, how do they compare? Also, do you have a favorite Hamilton song? Let us know in the comments below!
Also, if you enjoyed the musical and now want to learn more about Hamilton, the History channel released a 2-hour documentary on their YouTube channel which you can watch below:
Your friendly neighborhood student…
20 year old, Julian Bass, recently went viral when his "transformation" video caught the eye of non-other than former Disney CEO, Bob Iger, who responded:
"The world's gonna know your name!!!"
In the video, Julian uses motion graphics to wield a lightsaber, transitioning into a scene where he is dressed up as Ben Tennyson (Ben 10), using an Omnitrix to transform into an alien, before finally becoming Spider-man.  Check out the video below! 
The world's gonna know your name!!!

— Robert Iger (@RobertIger) July 3, 2020
Drive-ins and the Summer of 2020
It would be an understatement to say "this year has been weird" and yet, here we are. Due to the pandemic many of us have been confined to our homes without going out to "have fun" in an effort to protect ourselves and the ones we love.
Many have tried to come up with creative ways to pass the time but we miss doing things like going out to the movies. If you're on the same boat, we may have some good news for you!
Walmart will be teaming up with Tribeca Enterprises to convert 160 of the store parking lots into drive-in movie theaters between August and October. This will provide a fun and retro way to watch movies during these unprecedented times.  With movie theaters reopening dates, filming schedules and film release dates shifting due to spikes in COVID-19. Having the opportunity to get out of the house yet still have a feeling of safety while inside your car can be a comforting notion. Although a film and location schedule hasn't yet been released, we'll keep you posted as more information becomes available.
Do you think you'll be heading out to a drive-in if it's available in your area? Leave a comment down below!
GET THE EXCLUSIVE FAIRY GODPARENT BUTTON!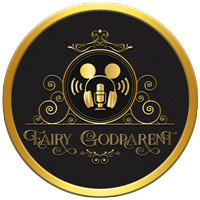 Being a part of the FGP Squad gives you access to additional content, giveaways and more! Plus, if you sign up for at least a $10 contribution you also get the exclusive Podketeers Fairy Godparent button as a thank you for your support!
If you would like to become a part of the FGP Squad family (aka one of our Podcast Fairy Godparents) you can use the 'Join the Squad' button below!